It goes without saying that Breakfasts are big in India! With each state proudly serving up their own creations, based on the produce that is available to them. But as the seasons change, the way we breakfast changes too. The monsoons become a celebration with mouthwatering treats that evoke a certain emotion—of abandon, playfulness and letting go. While spring is celebrated in the West, Monsoon in India is a time that evokes creativity. So, can both of these emotions be combined in a unique fusion menu? We think so!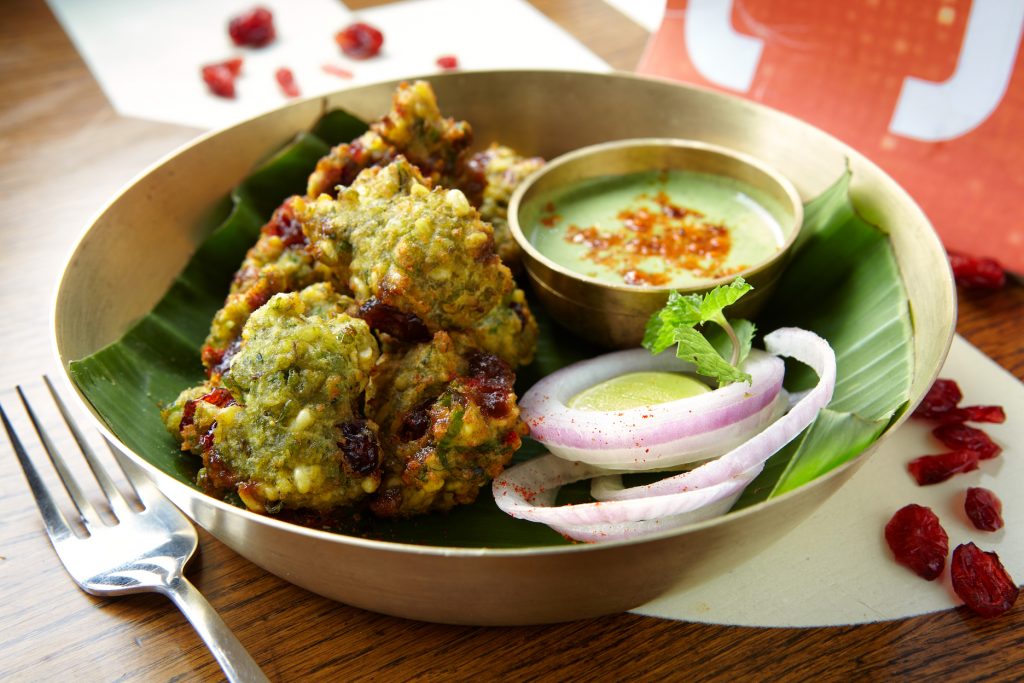 Author, columnist, food historian and curator, Anoothi Vishal joins forces with SOCIAL to playfully fuse two distinct cultures – wholesome breakfasts, staple grains and street food fare of India with US Cranberries – one of three commonly cultivated fruits native only to North America and an important crop with roots deep in American history.
SOCIAL, Impresario Handmade Restaurants' marquee brand has become synonymous with trailblazing experiences that have made it one of the most exciting F&B brands in the country. Adding a new chapter to their menu this Monsoon Season, the SOCIAL X US Cranberries All-Day Breakfast Menu will be available across 10 SOCIAL outposts across the country from 15th July 2022 to 15th August, 2022. The All-Day breakfast menu will be available in select SOCIAL outposts in Delhi NCR, Mumbai, Bangalore, Pune, Chennai, Indore and Chandigarh.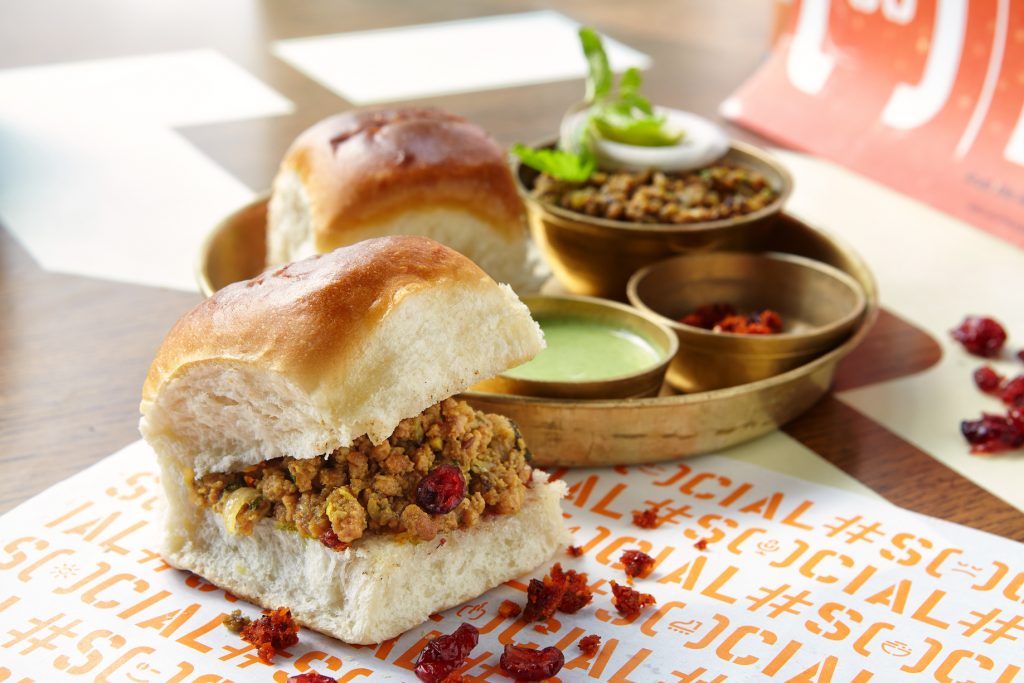 Chef Shamsul Wahid – Group Executive Chef, Impresario Handmade Restaurants, uses America's original superfruit, Cranberries, across a range of Indian street food favourites, hearty breakfast staples and decadent delights for meat-lovers and infuses a sense of playful abandon into the new menu as an ode to an untamed monsoon. Featuring dishes like the Dal and Cranberry Kachoris with Methi Chutney, Cranberry Moongore with Mint Chutney, Cranberry and Cashew Samosa Chaat, SOCIAL brings indulgent Indian breakfasts with a twist this Monsoon season. For those who love their dose of meat, the Mirchi Keema Pao paired with cranberry lehsun chutney and cranberry relish and the Pulled Mutton Nihari with Cranberry Baos, also feature on the menu all month long.
Commenting on the Monsoon Menu, Anoothi Vishal – author, columnist and food historian says, "For any culinary fusion to be successful, and not be con-fusion, there must be in depth understanding of nuances and how ingredients are used in cuisines. In India, seasonality and the tenets of Ayurveda that go back one thousand years, are the basis of cooking. The Chaturmas or 4 months of the monsoons have also inspired playfulness and creativity in the larger artistic tradition, including in food. The idea of this menu Garam Nashta, Rimjhim Bochar With US Cranberries is to celebrate this spirit even as we incorporate a new and versatile ingredient, cranberries, into traditional nashtas."
Chef Shamsul Wahid, Group Executive Chef – Impresario Handmade Restaurants adds, "SOCIAL has always been known to push the envelope of F&B experiences in the country and our partnership with US Cranberries and Anoothi Vishal is a testament to that. Cranberries pair excellently with both sweet and savoury dishes and truly live up to the title of being America's Original Superfruit. With this new menu, we have curated a menu of India's favourite breakfast items – kachori, samosa chaat, seviyan, keema pao and a whole lot more and added a signature SOCIAL twist that playfully integrates cranberries every step of the way. Joining creative forces with Ms. Vishal has been nothing short of a dream, and bringing her vision to life in our own unique way is what this menu is really about."
The All-Day Monsoon Menu will be available in 10 SOCIAL Outposts across the country between 15th July, 2022 and 15th August 2022.
Outposts:
Delhi NCR: Hauz Khas SOCIAL & Noida SOCIAL
Mumbai: Carter Road SOCIAL & Colaba SOCIAL
Bangalore: Koramangala SOCIAL & Indiranagar SOCIAL
Chandigarh: Sector 7 SOCIAL
Chennai: Mount Road SOCIAL
Pune: FC Road SOCIAL
Indore: Ring Road SOCIAL
Dates: 15th July -15th August 2022
Prices Starting: INR 190