Sprink Partner app to Provide Delicious Balanced Home-cooked Meals to Office Professionals in a hassle-free way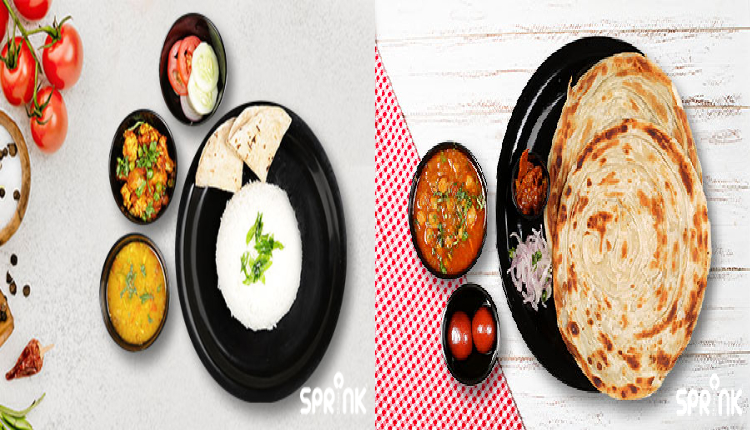 Sprink, India's fastest growing food Tech Company that is bringing the convenience of subscription to daily food with its intuitive platform, has announced the launch of its flagship B2B Sprink Partner app. Sprink's partner app is created to help admins/facility/HR managers who require food for their clients/ employees/ residents requiring daily food – bulk or freshly packed meals format.
With more and more offices opening every week and with working professionals getting back to office, getting food on time and on budget, has been a real struggle. Many offices which had functional kitchens/cafeterias have been shut post-pandemic and there aren't many hygienic food joints nearby offices as they used to be before the pandemic. In the end, this situation leaves working professionals often relying heavily on food ordering apps or completely dependent on bringing food from home or getting their daily meals from vendors in their cafeteria who aren't able to provide consistent quality and healthy food. This is where Sprink comes to the rescue through the launch of its novel B2B app.
The Sprink Partner app is a unique way to enable daily delicious food without the hassles. Sprink serves a wide variety of daily-changing menus which are delicious, balanced and prepared fresh every day at a hygiene-first facility owned by Sprink. Today, sprink.online is serving a few lakhs of meals per month across Bangalore to offices and homes. Sprink offers daily meal subscription services to the corporate offices, factories, businesses, hospitals, hostels and has a growing number of subscribers who demand quality food at their disposal every day. Sprink has emerged as a single-point food solution for Individuals, Corporates, PGs, Coliving Spaces, Coworking Spaces and even Educational Institutions. The platform has a vast clientele that includes corporate giants like Capgemini, Accenture, Mu-sigma, Carl Zeiss, Commonwealth Bank of Australia, Stanley, Autumnwood, Helloworld, Colive, and many more.
The app enables admins/facility managers to avail and manage daily meal requirements without worrying about daily counts or feedback collection as the app allows end users (employees/residents) to view menus, pause/unpause delivery on any given day or even swap dishes with something of their liking. It is the solution to enable food services at the site without collecting orders or payment or preparing food. A simple plug-and-play solution for something quite essential, needing every day – daily food for everyone.
Once the corporate team on-boards Sprink as partner, in the backend system and maps the list of all companies/corporations working out under a particular workspace/living space, employees/residents can simply download the app, where they can see the workspace/living space address in the listed option, selecting which they can complete registration and save log in verifying OTP on their registered email id. Post on-boarding, they can see various discounted meal plans with the added benefit of zero delivery fee. They can choose the preferred meal, place an order for delivery and even rate their food and experience.
Speaking on the launch, the spokesperson for Sprink, said, "In organisations, the onus of deciding menu and ensuring everyone is happy about that menu lies with admin/hr or facility. This not only burdens the admin/hr but also makes it inefficient because the consumer who's eating food has no/minimal say in food selection making the consumer experience sub-optimal. Sprink Partner app is a solution geared towards addressing this gap. Through this app now consumers can choose food based on their personal preferences, mark whether they want food or not and admin/hr can sit and relax while their organisation's daily order management is automagically being taken care of.
The latest offering by Sprink also extends numerous benefits to admins/facility managers as it saves time as there is no need to run behind each employee/person and collect their orders and following payments. It also allows for greater flexibility as employees/people can directly pause the meals when they don't need them. Additionally, all meals from Sprink are hygenically prepared in an audited facility that is owned by Sprink and guarantees the health of the food. It also frees the admins from the hassles of conducting mutiple kitchen audits with multiple food vendors.
Moreover, employees can manage their own accounts by using the app and go through their own accounts and view menu and manage as per their need and want. Furthermore the app is packed with unique features like meal-swaps and add ons, that allows the user to try even more variety to his meals. Daily food segment demands variety. With features like meal swaps and add ons one can swap their meals with newer menu items or top up their meals with a new dish or two with the items under add ons. It also allows the user to pause their meals at convenience.