Tipsy Tiger, a leading line of the premium fuss-free cocktail mix, Alcoholic drinks. announces the expansion of its premium easy use cocktail line with the launch of a new flavours variety – A digital-first brand (available on Amazon and its D2C website), Tipsy Tiger & cocktail mixers, the area available in four great flavours
Old Fashioned – World's best selling cocktail!
Whiskey Sour – A well balanced classic drink
Bloodiest Mary – Not your regular bloody Mary, spicier, edgier!
Orange & Kaffir Lime Mojito – A zesty feast and our most versatile mix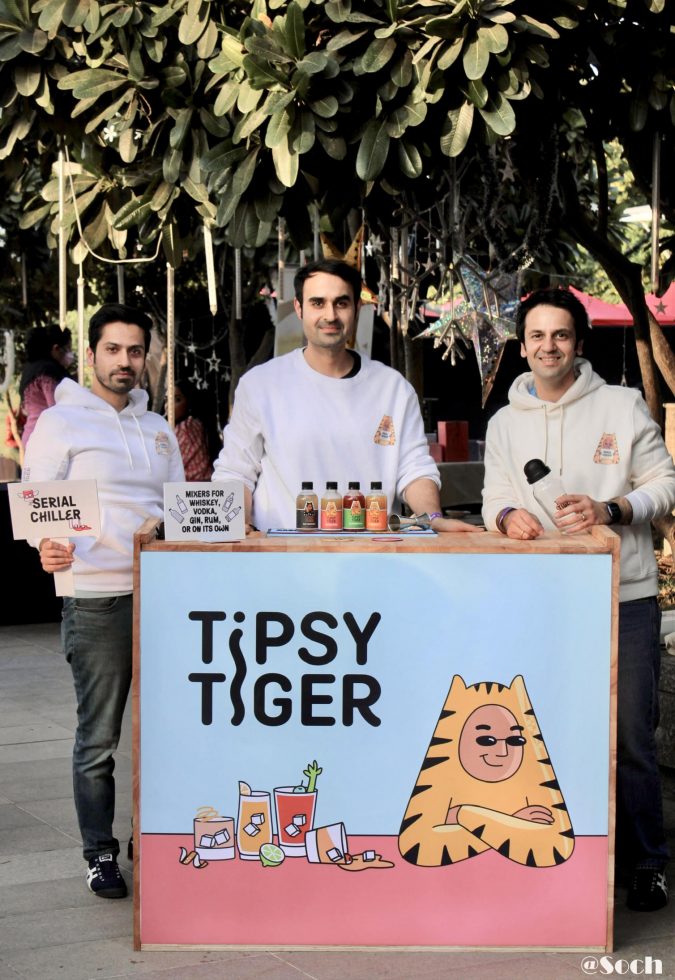 Launching just in time for Holi celebrations, the Tipsy Tiger classic is a refreshing cocktail mix that tastes like paradise in a bottle. Perfect for any occasion with the convenience of an on-the-go format, the brand offers well-crafted flavours with no gluten or malt.
"Consumers want bartender-quality cocktails that are convenient for at-home and on-the-go consumption. That's exactly what Tipsy Tiger has always been known and trusted to deliver," said Abhishek Chopra co-founder of Tipsy Tiger. " Whiskey Sour is increasing in popularity amongst drinkers, and the launch of our Classic Old fashioned marks our first variety in our cocktail line. This modern twist on a retro cocktail allows consumers to enjoy a classic cocktail bar experience on the go or at home, and transports them to an island paradise with every sip."
As a leader in the cocktail mix alcohol category, the launch of the new flavours is Tipsy's next step in expanding its Cocktail line of bartender-inspired varieties. With the portfolio currently including an Old fashioned, world's best selling cocktail, and a Whiskey Sour, A well balanced classic drink, the Bloodiest Mary is Not your regular bloody Mary, spicier, edgier! Orange Kaffir Lime Mojito; – A zesty feast and our most versatile mix. Like all cocktails from Tipsy Tiger, the Cocktail line provides perfectly pre-mixed RTD options, with premium spirits and high-quality ingredients in sleek, sustainable bottles.
The Tipsy Tiger is currently available at Amazon and all stores nationwide. For more information on Tipsy Tigers Cocktails, please visit Tipsy Tiger and follow along on Instagram and Facebook.