Nature Ally Launches India's First Natural Extract Antioxidant Blend Based Multivitamins For All Age Groups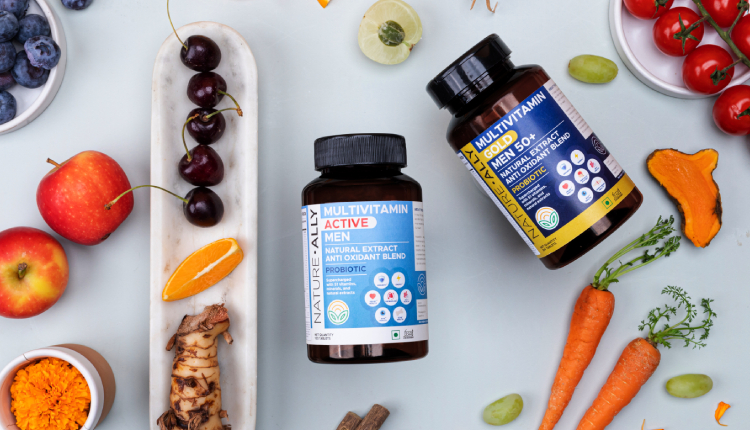 NatureAlly, a homegrown nutraceutical brand launches their latest range of India's first natural extract antioxidant blend – multivitamins. This range is made using global formulations tailored to the needs of Indian consumers with a combination of time honored ingredients such as Ginseng and Ashwagandha.
NatureAlly is the first brand in India to incorporate the "Super Antioxidant blend" into multivitamins, a scientifically proven formula of 14 botanicals, using herbs and natural extracts shown to inhibit free radical production and optimize cellular metabolic activity within the human body. These multivitamins are suitable for all age groups (Adults) and genders, helps in building strong immunity and energy, heart health, eye health, gut health, joint & bone health and nervous system.
With the vision to have products of the highest quality that are made specifically for the Indian consumers incorporating global best practices at affordable prices, NatureAlly is listed at popular online channels like Amazon, Flipkart, Jiomart including their own official website https://www.natureally.in/. Keeping the prices affordable and competitive, the antioxidant blend range starts at 999 MRP.
Commenting on the launch, Abhishek Goel, Co-Founder, and Karan Sinha, Co Founder, NatureAlly said : "We realized that each individual is unique and has different nutritional needs. And so, NatureAlly intends to introduce personalized vitamins and supplement packs that are tailor-made just for our customers. Each supplement will complement the other such that your body gets all the essential nutrients without exceeding the recommended dosage. We believe in the power of technology, science and human empathy to make this journey simpler. Our latest "Super Antioxidant blend" was developed after a lot of research and development in conjunction with the best scientists and nutritionists using natural ingredients sourced from the best and leading companies in the country, using the best methods approved by the FSSAI. For us, reimagining the multivitamin has always been about more than just combining great ingredients — it's working with companies that care as much about their supply chain as we do. We've worked tirelessly to find the right partners."