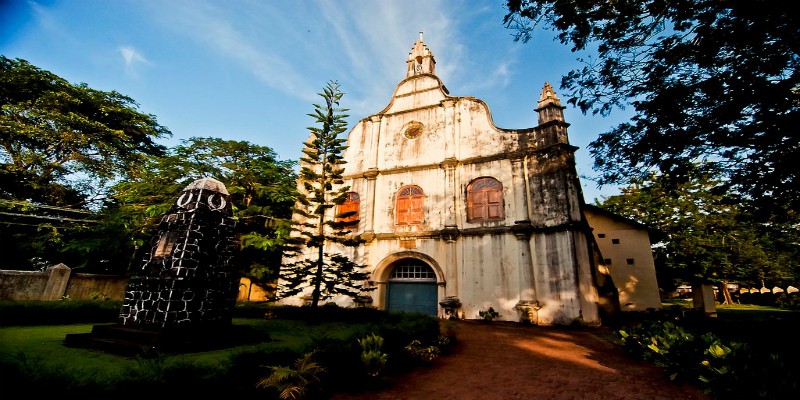 Most of you really yearn to visit a place where you can get lost literally. I have really felt the exact feeling of 'getting lost' in an amazing place, Fort Kochi in Kerala. It is surrounded by water bodies and it is incorporated with an effervescent mixture of the blue and green atmosphere. It is an important spot for tourism and people from different countries use to visit this particular place to experience the bluish green circumstance. A colorful paradise down on the earth!
People could reach this place only through the boat and there are many boats that would serve for tourists. You could witness the blissful dives of Dolphins in the water at close hand. The next one is Chinese Fishing net which is used by Chinese people, who settled over there centuries back. This net is introduced by the Chinese explorer, Zheng He. You could view all these amazing things while you are traveling on the boat.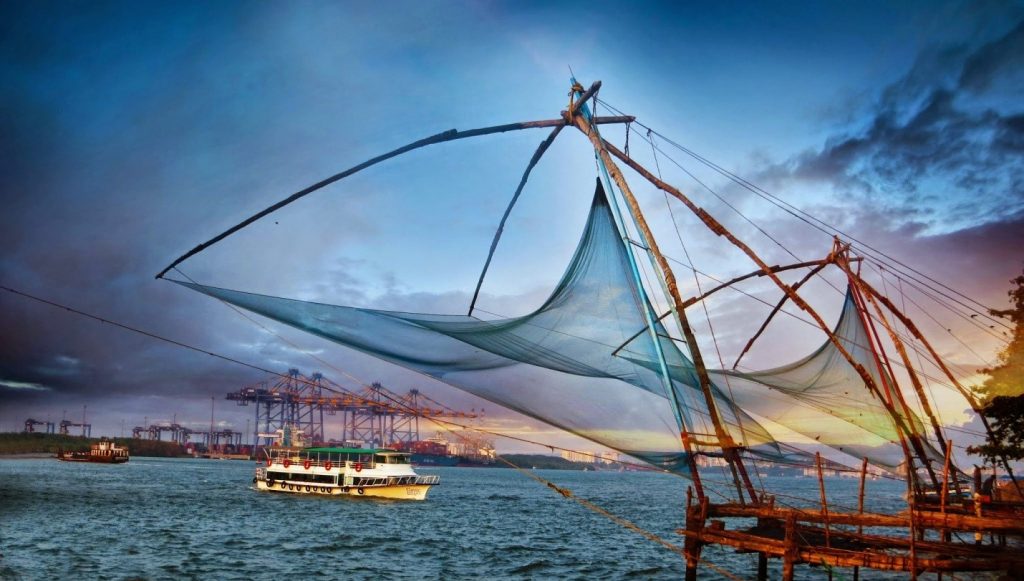 So, When I placed my foot on this place, it embraced me with the breeze. I started walking through the pathway where I could smell the fishes because the place is known for fishing. And on another side, I saw small buildings, cosmetic shops, clothes for women and men hanging in the open air and seemed to be attracting visitors. Though it seemed to attract visitors, my eyes were caught by old damaged walls that were covered with paintings. It literally covered almost every visitors and people were taking pictures near the paintings. How could I be devoid of taking pictures? I captured the memory with the 'beautifully damaged' wall. The paintings on the wall would speak to you and show you the real courage that has been instilled in it.
St. Francis Church is worth visiting and it is the place where Vasco da Gama was buried. You could inhale the tranquility at this place and it would make you sit calm knowingly or unknowingly. Foreigners used to visit this church and would hear the treasured stories of the place. Native people use to sell different types of fishes like that of prawns and crabs. It is also good to know about fishing and view different types of edible fishes.
So, I would like to mention about the damaged walls again because I did not see one damaged wall without paintings. Almost all the damaged walls are painted with classical images and embedded with aesthetic sense. It is also known for an art exhibition called Biennale, where the unique artworks are displayed in it. And so, this could be the perfect place for all the souls that yearn to get lost in an imaginary world. Three days stay at Kochi will for sure make you fall for this particular place named Fort Kochi. It is true that "Kochi is not a city, it's a Feeling". Experience the feeling now and you will carry it forever and ever.