How stupendously amazing reading books can be?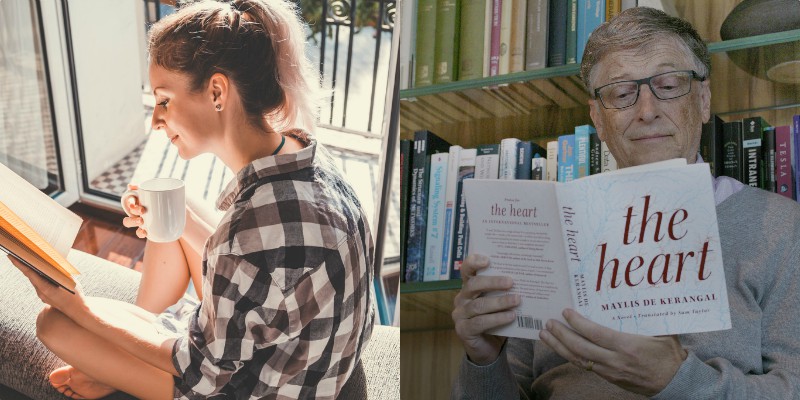 Astonishing benefits of Reading Books!
Reading is something beyond printed papers and doors for various typical worlds.
As in truth, it definitely takes you too different places to explore things. Books literally act as Aladdin's magic carpet which carries you to various places and makes you dive into the words whirlpool. Avid readers could have experienced the feel of exploring the word kingdom. Reading will be the best medicine for you to get rid of stress. No matter if you aren't fond of books, just read a few magazines which interest you. This will always be the best remedy for insomnia instead of taking sleeping pills. Try reading and make yourself be relaxed. Reading holds many benefits to humans.
STRESS RELIEVER: When picking up the book to read, you will be focusing on the characters and the plot of the book. You will completely ignore the real world and you will be distracted from otherworldly stress. It will make you put up your mind and body at ease. So, reading serves as a great stress reliever.
ENHANCES SLEEPING: At times, it is hard for us to fall asleep. Just because thinking about the day can make your mind racing to worry about it all night. It will also make you stay awake and bright lights will automatically make you stay awake. It is better to read ten minutes which will for sure push you into the somnolent world. So, reading under a dim light will definitely help you in sleeping.
BUILDING YOUR VOCABULARY: You will get know the knowledge of new words when you read as much as you can. Being good in articulation and to be well-spoken can help you increase your job performance and self-esteem. It provides you the confidence to talk in the public. So, when you read more, it will definitely instill positive impacts of you to start writing. Build up your vocabulary and shine throughout your life.
IMPROVES CONCENTRATION: We often get distracted from things and will lose our concentration power often. When reading one particular book, you will be completely engrossed into the book and so there will be no other distractions. It will also improve your concentration power thereby.
PROVIDES ENTERTAINMENT: It is better to read books than to watching it as a movie. It is the cheaper form of entertainment and will make you travel to many places at a time. How about reading at the library or preparing yourself a library at home? Both environments will obviously provide you the best entertainment.
So, start reading a few books which will definitely provide a better place of entertainment. Just throw away your sleeping pills and start reading for 10 minutes which will pave the way to somnolent world.
Try reading for your benefit!