How To Apply Lipstick Perfectly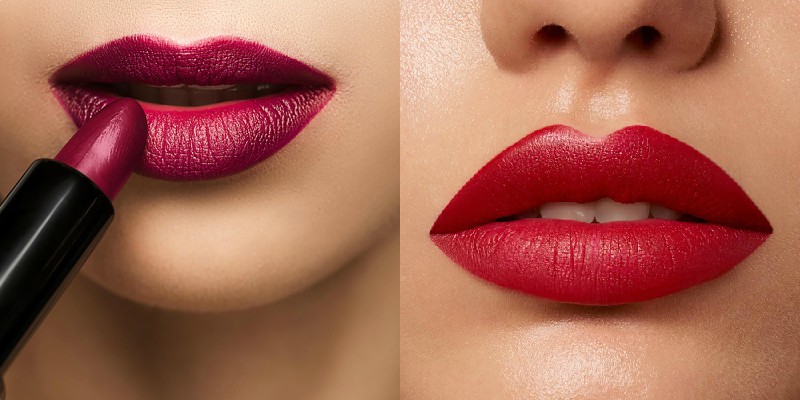 "Put on some lipstick and pull yourself together." Elizabeth Taylor
Applying lipstick brightens your face and also add polish your look. But you should always be cautious about applying the lipstick. Because you do not want to apply it on your teeth or above your lip line. You do need to master the art of applying lipstick to your lips. You might be running out of time and so you will be applying in rush. But when you master the art of applying lipstick, it will help you to apply the colors perfectly even if you are running out of time. Perfect colour for your perfect skin tone will sparkle your face.
The following steps may help you to have neatly drawn lipstick:
All you need for gleaming you up is lip balm, lip liner, lipstick, and facial tissue.
LIP BALM: Speck your lip with lip balm to smooth them and reduce the crevices. Lip balm might be useful for you to cover up the dryness in your lip. In addition to that, it will help you in applying lipstick evenly in lips. It also provides you good looking even if you apply the balm alone.
LIP LINER: Here comes the lip liner. A perfect line defines it all! Pick up the colour that matches your lips but not your lipstick. Before starting to draw the line with the lip pencil and begin by dotting it at various points along the edges of your lips. Now draw using the liner to connect all the dots you have already done at the outline of your lips.
LIPSTICK: Now choose the lipstick of your choice and start applying it at the center of the upper lip and then moving toward one corner. And then back to the center and run it outward towards another corner. And also repeat it with the lower lip and then check any missing place without colour. Now dot the colour onto your lips with the finger.
SMUDGE YOUR LIPS: Now blot the lipstick and it will make the lipstick last longer. It will also helps in keeping it off from your teeth and now take the facial tissue. Hold the tissue into half and hold it in your hands and bring it between your lips. Now smudge your lips together gently and release it. It will help you to have the lipstick on your lips as long as it can.
Try these above steps to apply the lipsticks of your choice and get ready to gleam!