Try these for your mind relaxation!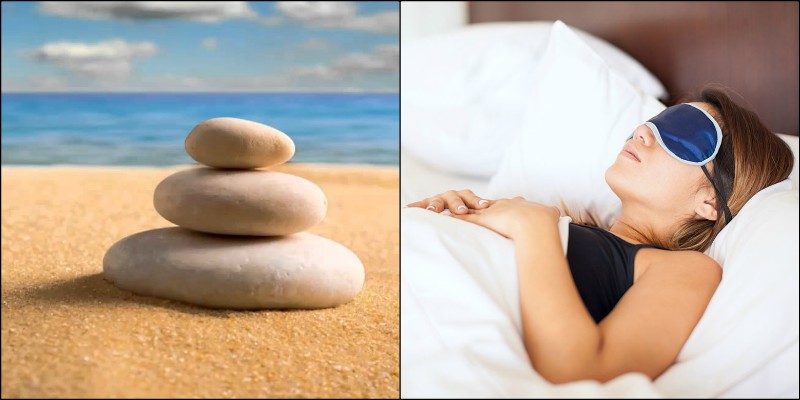 "Work on your mind as much as on your body."
Relaxation is essential for the body as well as mind. It is all the way important to take care of your mind as you take enough care of your body. One might get stressed easily but it is also indispensable to know how to keep your mind relax. Relaxation is what your mind needs and in turn your mind plays a vital role in your day to day life. If you are stressed or woke up with stress hangover, it would spoil your day. So, it is necessary for you to know the simple ways to get relaxed.
Try sipping green tea: Go green with a cup of herbal tea. Green Tea is a source of L-Theanine which is a chemical that helps you to relieve anger. Now boil the water, pour it out and take a soul soothing sip. It might help you to relax with a sip and turns the red face with its green drops.
Bite a Mango: Take a five-minute break to peel, slice and bite into a juicy mango which has a compound called linalool that helps you to lower the stress levels. Do not intake the juice by dripping down your chin because it might be worthless to relieve the stress.
Meditate: Meditation plays a vital role in your health. Just five minutes of silence would give you a relaxed day. It relieves stress and depression. You should find a comfortable and quiet spot and start to concentrate on your breathing. Now, you could feel the anxiety being vanished from you.
Pranayama Breathing: This is the simplest one in yogic methods which involves breathing through one nostril at a time which in turn relieves all your anxiety. This technique is supposed to work like that of acupuncture which balances both the mind and body.
Be Alone: Stay alone and give time for yourself. The alone time would help you to clear your head and refreshes your mind.
Cuddle with your Pet: After all, it's a rough day which induces more stress within you. Do not worry, go straight to your pet and cuddle with it. Pets can boost self-esteem and even ease the sting of social rejection.
Laugh: Laughter is one of the best and sillier ways to get rid of stress. The unknown science behind is that a fit of hysterics can increase the blood flow and boost immunity. Check out some hilarious videos on the internet and keep some funny books with you.
Talk to your Friend: Sharing is what we all need when we stressed with something or something that bothers your mind. It is always better to pour out totally with your friend by talking to them. It helps you to retain the inner peace and relieves the bothering thing from your mind.
Dance: Researches suggest that people feel less worried after a few months of modern dance. If modern dance doesn't work for you, go for your own style of music and dance like anything. Even if you're not a good dancer, it is good to dance alone for your favorite music which relieves anxiety from you and makes you feel enthusiastic.
Start to plan for vacation: Nature is abundant out there! It is just waiting for you to shower all its tranquil blessings on you. So, what are you waiting for? Plan for a vacation and breathe a natural air which soothes your mind and body.
Do follow the simple ways to relax your mind and breathe a stress-free life!