Is it that easy to remove facial hair?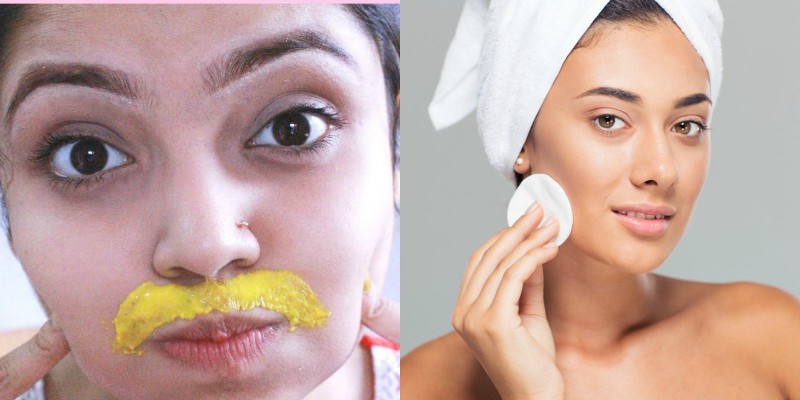 The face is an impressive one. Are you really taking care of your face? Because when you find hair on your face, it will make you worry. So, when it comes to hair on your face, it's a sensitive one. However, when it comes to the removal of hair from the face, it should be done carefully. The human body performs a daily act of hormonal balances but if it any disturbances in this balance it will be definitely shown on the faces like the growth of unwanted hair.  If you wanted to remove the hair there are some natural ways to get rid of this unwanted hair. Please do remember to avoid using razors on the faces.
Natural ways to hair removal:
Egg white and tissue: All you need for this hair removal is egg white and tissues. Take the egg white and a few tissue papers. Dip the tissue papers in the egg white and make two holes for the eye parts and a hole for your mouth. Be sure that you left the eyes and mouth uncovered by the tissues. Now place another tissue which is dipped in the egg white in the same way and then another tissue over it. Leave it for 15 minutes and then remove the tissue slowly and steadily. It will help you to remove the hair from the face.
Honey and Lemon: It is wise to choose natural ways to remove hair from the face. Now add a spoon of honey with one spoon of lemon juice. Then apply the mixture on your face and be careful about your eyes and mouth. Leave it for 10 to 15 minutes and later you can remove it. You can wash it out and it will produce good results by removing the hair from your face. You can follow this thrice a week.
Milk and turmeric: This is also the best method for you to choose. Take the required amount of plain milk or raw milk and add turmeric powder to it. Now apply the mixture on the face and leave it for about 15 minutes. Later wash it out and you will see the result in the upcoming days.
So, be cautious of the natural methods you choose and follow it continuously for effective results.
Brightens the face by natural methods!