JBL Endurance Peak, Endurance RunBT In-Ear Headphones launched in India
JBL Endurance Peak, Endurance RunBT In-Ear Headphones launched in India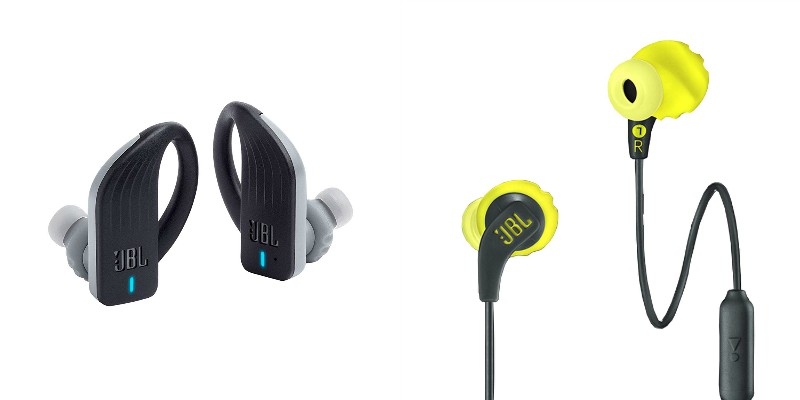 JBL, owned by South Korean tech giant Samsung Electronics, launched the Endurance Peak and Endurance RunBT in-ear headphones in India on Thursday, 27th June 2019. It is available at retail stores, 350 Samsung stores and at JBL.com from Friday for purchase.
Endurance Peak – True wireless sports in-ear headphones, priced at Rs.12,599. At JBL.com it is priced at Rs.10,499. JBL Endurance Peak headphones work in both mono and stereo mode. With touch controls in place, it allows its users to control volume, music playback and calls directly. It comes with 3 silicon ear tips for customization. There is a 75mAh battery in each earphone.
The Company said 4 hours battery life is offered while the smart charging case in the earphones will provide an additional 24 hours of power, totaling to 28 hours. A 10-minute charge in the case will provide up to 1 hour of battery life to the earphones. Complete charging can be done in less than 2 hours. The earphones feature Bluetooth v4.2 connectivity.
Endurance RunBT – Sweat proof in-ear headphones with a wire connecting the two ear-buds and it is priced at Rs.3,199. Endurance RunBT comes with a Flip hook 2-way design feature. Users can wear it behind the ear or in-ear as per their convenience. The device has an IPX5 rating making it sweat proof design. It comes with a twist lock technology and Flexsoft ear tips. It has an inline microphone and one-button control for calls hands-free and control of sound. 6 hours of music play is offered. A 120mAh battery is provided, to take up to 2 hours to charge completely. 3 silicone ear tips are provided in the pack.