John Abraham drops intense new poster of Batla House
John Abraham drops intense new poster of Batla House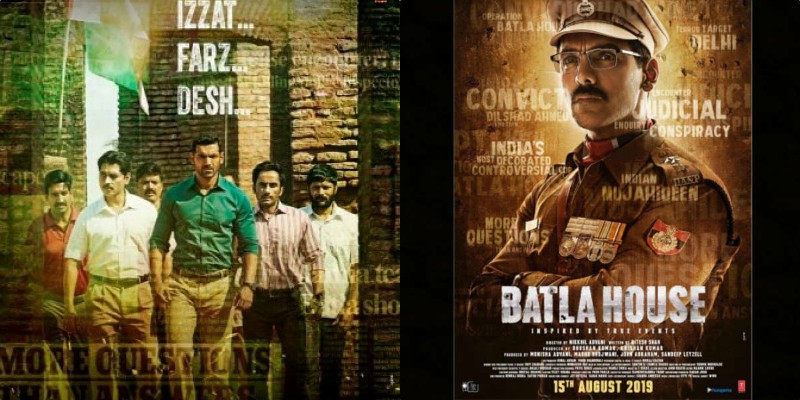 Actor John Abraham is leaving no-stone-unturned to promote his forthcoming real-life-based drama Batla House, shares yet another intense and thrilling new poster a day before its trailer release.
Actor John Abraham captioned the poster, "When the nation you serve doubts your decision, you start questioning yourself. Watch the truth of #BatlaHouse reveal soon. #BatlaHouseTrailerOn10thJuly @mrunal0801 @ravikishann @nikkhiladvani @writish @TSeries @EmmayEntertain @johnabrahament @bakemycakefilms @itsBhushanKumar @iamDivyaKhosla #KrishanKumar @monishaadvani @madhubhojwani @LeyzellSandeep @yadav_shobhna @PanoramaMovies"
Batla House starring John Abraham is based on the most controversial Batla House encounter which took place in Delhi in 2008, where two suspected terrorists were gunned down and two others were arrested while one accused escaped.
John Abraham will be seen playing the role Sanjeev Kumar Yadav in forthcoming Batla House.
The teaser for the film is out, which opens to an audio clip of frantic police officers sending a message to their senior stating that they heard gunshots and require backup. The camera then shifts to two young boys who were possibly firing those shots. The clip then flashes montages of John dressed as a police officer trying to gauge the situation at Batla House.
Batla House is directed by Nikkhil Advani. The film also stars Mrunal Thakur, Ravi Kishan, Manish Chaudhari, Prakash Raj and more in pivotal roles. The trailer of Batla House will be released on 10 July.
The film is scheduled to release theatrically on 15 August 2019.