Kommune, Chennai's Newest Bar opens its doors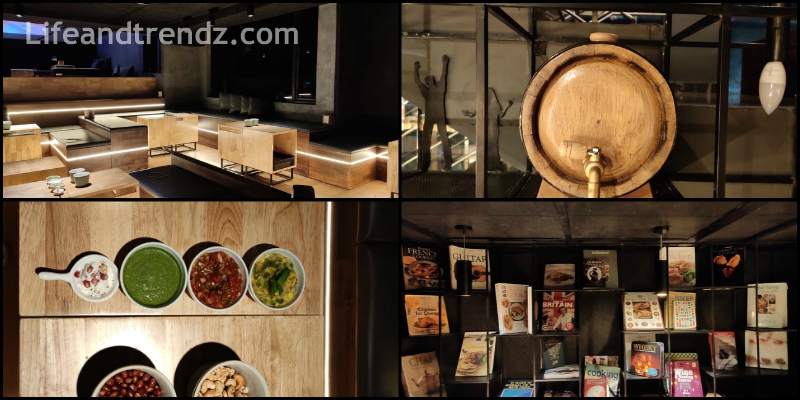 The space is named Kommune, with a K. It's the English derivation of the German word, Kommun, which signifies community. And truthfully, there's no other word that apprehends the Kommune ethos.
The essence of the space in Kommune lies in its fluidity. The openness of the design enables communication and creates volume. It's not just 'a closed space' anymore. Inspired by Kommune's credo of curating a collective hub within the city and what it encompasses, the design broke clichés and traditions. Kommune has sculpted a place that encompasses informality, a sense of relaxation, and conversation.  It can be hard to strike up a conversation with a random person and keeping this in mind, Kommune's fluid and open design tries to solve this problem. The space began to take shape as a rising sculpture of wood culminating in the center and the space itself engages in a dialogue with the bar, screen and the floor above. Coupled with cozy seats and ambient lighting, the space lends a casual aura, making it the perfect spot to work, gather or unwind for individuals and groups alike.
Cocktails have been an unwavering and timeless style and the belief at Kommune is every new cocktail is based on an age old recipe. The contemporary cocktails at Kommune utilize today's products but the foundation of it is steeped in the classics. The mixologists are very well-versed with the art of making fine cocktails and they'll tell you that it involves a whole lotta shakin' and a whole lot of understanding about the cornerstones of a great cocktail, which is apprehending the relationship between 'strong' and 'weak', 'sweet' and 'sour'. The craft cocktails at Kommune are designed to intrigue, please your senses, and elevate your experience to a new level.
Using home-grown infusions, syrups, shrubs, tincture and bitters to create a one-of-a-kind experience. The idea is creating a friendly bar, full of enthusiastic guests who will perennially raise their glasses to the Kommune Community.
The cocktails respect the knowledge of the discerning drinkers who know their mojitos from their margaritas and the cocktails at Kommune take experimentation to the next level keeping in mind that some cocktails should take experimentation to the next level keeping in mind that some cocktails should be left as it is.
The menu at the Kommune was a fructification of ideas that emerged from a world that's getting rapidly inspired by local cuisine and international food in a contemporary way. What Kommune offers by way of food is the coming together of different individuals to a community tablespace, where food is the spoke in the larger wheel of music, culture and drink. Our cuisine is a style characterized by distinctive ingredients, techniques and dishes and not associated with a specific culture or geographic region but of a large canvas that has its origins from classic and contemporary, local and global! At Kommune, food has to be an embodiment of a labor of love that our eminently efficient chefs are committed to delivering.
The Kommune menu is the result of an attempt to create food to compliment the "social", "informal", "relaxed" space that was created unlike any other. The combination of all these is what adds character to Kommune. The space at Kommune is all about celebrating a culture propped on building a community of people, alike and different, for it takes only as little as a space with great food and great cocktails to bring together anyone.
Kommune is a place where anyone can walk in and immediately feel like they're a part of a culture. This space is more about celebrating you, along with a great mix of food, cocktails and riveting conversation.
ADDRESS – 60&62, 3rd and 4th Floor, Gopathi Narayanaswami Chetty Rd, T. Nagar, Chennai, Tamil Nadu 600017
CONTACT NUMBER – 078688 00077