Larry causes "Security' delay during Trump UK visit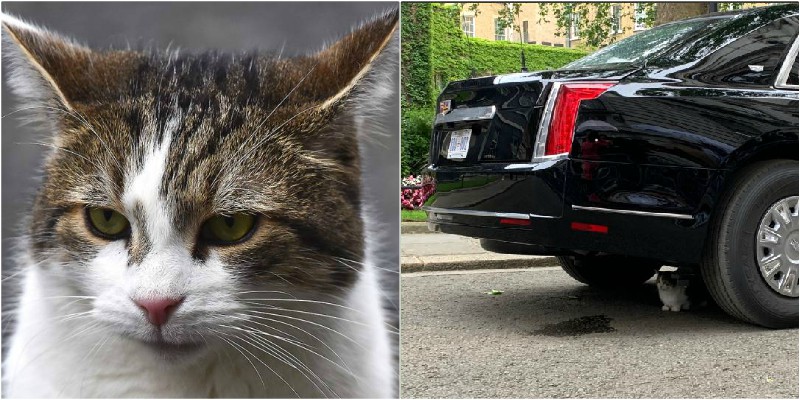 Larry the CAT – That's what happened in London on Tuesday morning as U.S. President Donald Trump continued his visit to the UK. An elegant cat named Larry who lives at 10 Downing St – UK Prime Minister Theresa May's home and office serve as 'Chief Mouser' parked his furry underneath the president's limo.
"Larry was recruited from Battersea Dogs and Cats Home on a recommendation for his mousing skills. He joined the No. 10 household and has made a significant impact. Larry spends his days greeting guests to the house, inspecting security defenses and testing antique furniture for napping quality," states official spokesperson.
However, it is unclear that how long the motorcade was delayed finally the cat walked offending the 'Security Issue'.
Thousands of the anti-Trump protestors flooded the UK read most have failed at the task but not Larry!