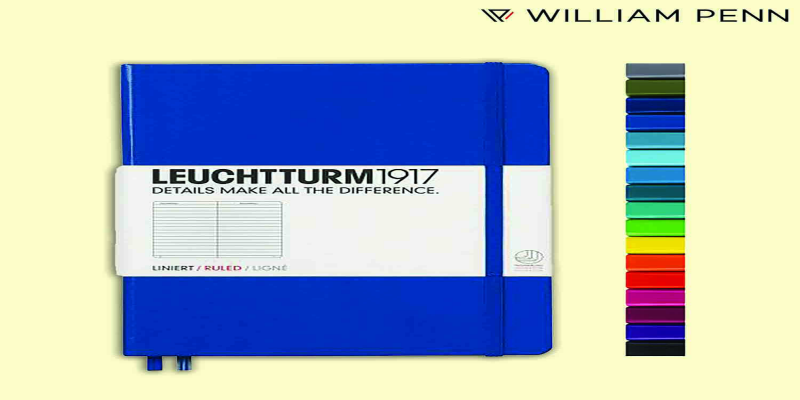 Get your legendary Leuchtturm1917 notebook exclusively from William Penn, they are available in hard and soft covers and comes in 17 different colours to choose as per your personality. It comes with an elastic band to help keep your notebook closed, when you are not using it. It also has a gusseted pocket at the back to safely store all your important notes or flat objects.
It also has ink-proof and acid-free pages which do not let the ink bleed through the other side and they have a lifespan of more than 100 years. For easy reference the notebooks come with numbered pages and bookmarks. The notebooks also come with filing stickers for labeling and archiving your notebooks. Available in a various colours.
Available at William Penn Stores and https://www.williampenn.net/
About William Penn:
William Penn, the purveyor of premium writing instruments & men's lifestyle accessories, started its operations in the year 2002, as stationery and writing accessories store in Koramangala, Bangalore. William Penn today has 30 exclusive outlets across 10 cities with more than 20 globally renowned brands on offer. From retailing at the best locations to offering a curated range of premium writing instruments & men's lifestyle accessories sourced from across the globe, William Penn takes that extra effort to give customers a world-class shopping experience.
To locate the closest William Penn store, log onto https://www.williampenn.net/