CELEBRATE THIS VALENTINE'S DAY WITH PENGUIN RANDOM HOUSE INDIA'S LATEST ROMANCE NOVEL – SOMETHING I'M WAITING TO TELL YOU BY SHRAVYA BHINDER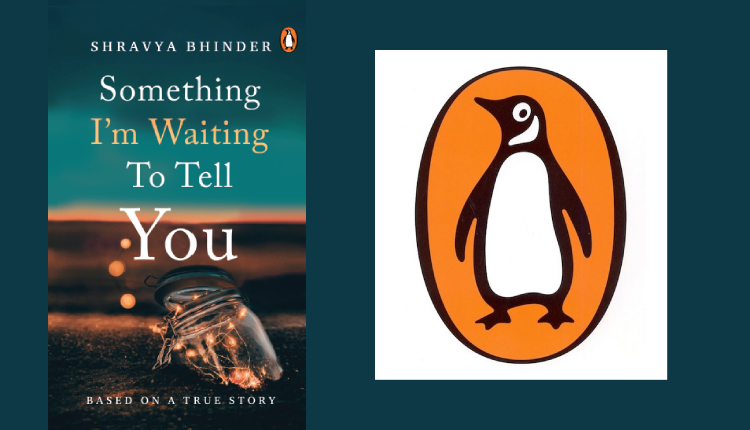 Penguin Random House India announces the launch of Something I'm Waiting To Tell You by Shravya Bhinder. A romance novel that marks the celebration of Valentine's Day, it is the concluding sequel to the best-selling title, Something I Never Told You. An enthralling narration of loss, longing, and love, it takes its readers through an exciting journey along with its protagonists, Adira, and Ronnie.
Beyond the initial sparks and butterflies, love provides comfort and serenity. After nearly losing her to a terrible accident, Ronnie realizes how much he loves Adira. Something I'm Waiting To Tell You captures Ronnie going through a roller-coaster ride as he fights for his second chance with her. Heartbroken and guilty for what he has done to Adira and faced with her overprotective mother who doesn't like him being with her, he begins his journey to win her back, with patience in his mind and hope in his heart.
Expressing her thoughts, Shravya Bhinder, best-selling author, said, "Something I Never Told You made an emotional connect with its readers. With Something I'm Waiting To Tell You, I wanted to take the story forward ensuring that the same connection is maintained. The book offers a slice of life. It aims to give more clarity to its readers on love, forgiveness, loneliness and second chances."
Speaking about the book, Vaishali Mathur, Publisher, Indian Language Publishing, Penguin Random House India, said, "Shravya takes forward the story from Something I Never told You, and weaves a love story that questions the depth of love, the power of forgiveness and the understanding that love has to go beyond superficiality if has to last. Readers will find Something I'm Waiting to Tell You, an engrossing read."
The romance novel beautifully expresses the emotions, doubts, and faith, all at the same time, that two soulmates experience. It portrays how winning back is harder than one can imagine while narrating the life-changing events that occur to Ronnie and Adira. From a pandemic that altered their ways of interaction to curating virtual movie date nights, Something I'm Waiting To Tell You is an enchanting tale of friendship, forgiveness, and togetherness that readers will warmly relate to.
The novel is available in retail outlets across the country and on Amazon and Flipkart.