Humans have had a relationship with art, in one form or another, since time immemorial. From prehistoric cave drawings to ancient sculpting, it is obvious that art has always been and will continue to be an interwoven part of our existence. Art is believed to be one of the most expressive mediums to heal and energize as it gives a chance to carve your own vivid imagination. Also, it boosts self-esteem and produces a relaxing realm where artists feel safe to traverse their own creativity.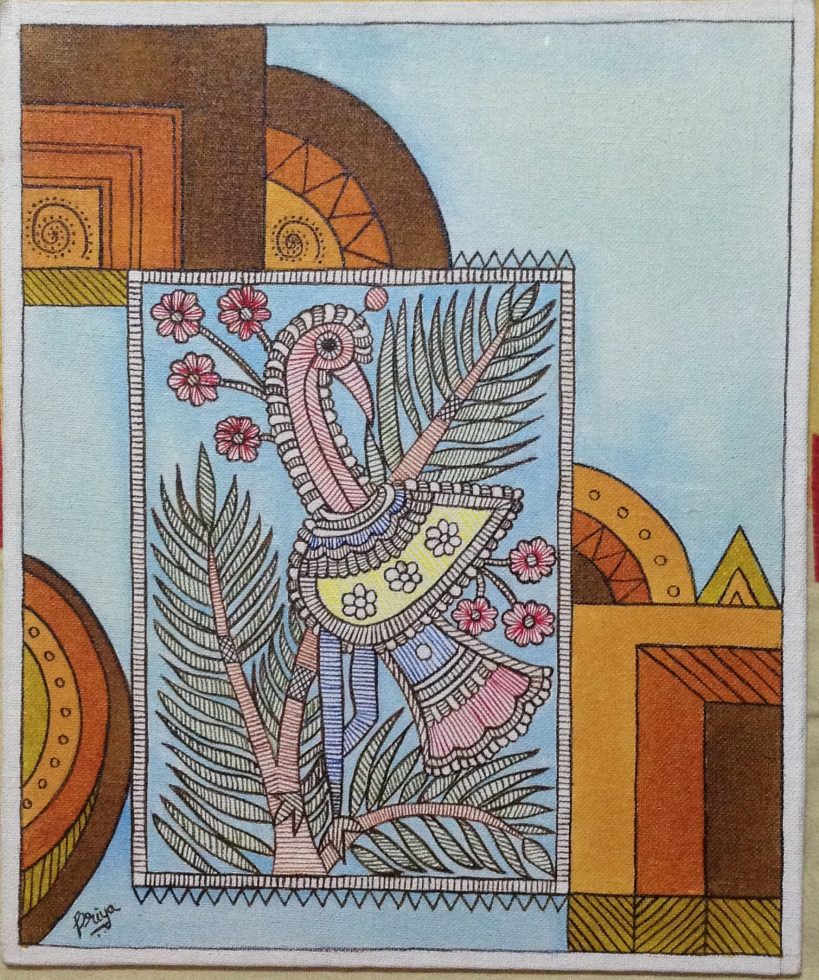 To make it an interesting experience, Embassy's BLVD Club is hosting 'Indian Folk Art Workshop' in an association with Madcap Workshops on Saturday, 24th September, 2022 from 3:00 PM-6:00 PM at Embassy Boulevard. Indian Folk Art forms are ancient and versatile. There are over 50 traditional folk arts indigenous to India, each style distinct and originating from various states across the country. These traditional arts are over 3000 years old and their survival has been dependent on small communities passing knowledge down from generation to generation. It is all the more important for our generation to learn and sustain the artistic legacy that India is known for.
It's an opportunity to explore the artist in you as you paint your imagination using intricate techniques. Catering to the first time painters with no prior painting experience required, the workshop will also shed light on history of Madhubani painting, different types, substrates on which Madhubani can be done, motifs and tree of life painting.
To ensure that you delve into your artistic side limitlessly and with the perfect mentor, BLVD Club has invited, Priya Satish, a graduate in Chemistry, a passionate Bharatanatyam dancer, allured towards the alchemy of art for past 21 years. Over the years, dance has taught her that any sense of direction to the future should be navigated through one's own hands. This reflection drew her interest towards sketching. With each stroke she aims to convey her firm belief that Art breathes life into space. The blending of colours while creating artwork has always fascinated her. This curiosity and fascination led her to learn the art of painting. Her exposure and training in the field of dance and painting has instilled confidence in her to try out many things in life.
Material kit will be provided at the venue and will include the following:
100% cotton 300 Gsm Watercolour Paper – A3 size 1 sheet
Plain Paper A4 size – 10 Sheets
Fevicryl Acrylic Colours – Sunflower Kit – 1 box of 10 colors
Fine art Round Brush – size 0, 3
Fine art Flat Brush – size 4
Tissue Papers
Bowl for water
Palette
Pencil, eraser, long scale and black gel pen
BLVD Club welcome you for a perfectly planned Saturday afternoon. Come and join us over some great company and some paints to let yourself loose. Reservations by RSVP only.
It's a ticketed based event and below are details for the same:
EVENT DETAILS
Date – 24th September 2022
Time – 3:00 PM-6:00 PM
Venue – Embassy Boulevard
Fee – INR 1999+taxes per person (all inclusive)