Lifestyles by Ananya Banerjee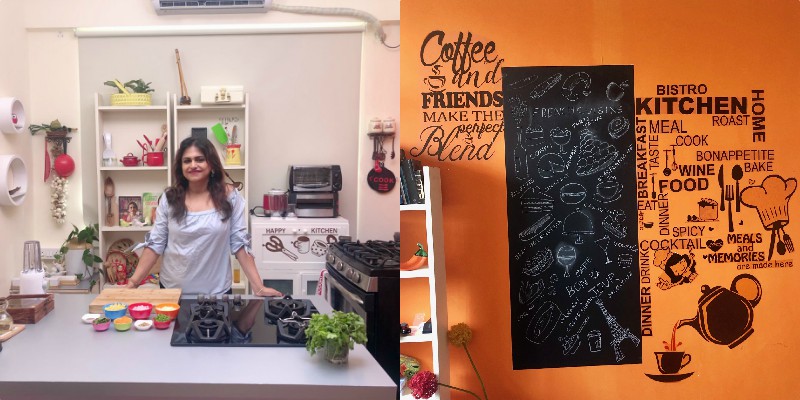 Quirky decor, à la mode kitchen that creates a stunning ambience, a space where art is infused creatively and is practiced at its best: Celebrity chef Ananya Banerjee has launched her very own cooking space in Dadar, named 'THE LAB- (lifestyles by Ananya Banerjee)'. This 600 sq. ft avant-garde kitchen/art studio  poses to be a perfect setting for workshops, pop-ups and plush brand shoots.
Ananya Banerjee dons multiple hats: celebrity chef, artist, cookbook author, chef-preneur, food stylist, qualified lawyer, consultant and above all, food innovator at heart. Staying true to her roots and following her passion for food, Ananya embarked on her food journey by publishing her first book Planet Gastronomy-100 most popular global recipes. And thereafter Bangla Gastronomy- the journey of Bengali food.
She received immense love from people for highlighting lesser known regional Indian cuisines. This worked as a driving force for Ananya to pursue this journey and her perseverance laid the foundation of Ananya's Cooking Studio.
As Ananya says, "I am an artist and I perceive art in all forms. There is an additional dimension to food which is not there in any other art form and that is taste. Food has a broader dimension to influence. This is what inspired me to start my very own cooking studio where I can give the lesser known cuisines a bigger platform to be accepted and enjoyed by the audience so they can try these recipes at home."
Ananya's 'THE LAB' conceptualised and launched recently by her, has also been decorated by her. Putting her creative foot forward, she has amalgamated the aesthetic with the pragmatic in designing this place. Being a food stylist and food show host herself, her studio had to be equipped with a shoot-friendly kitchen. For Ananya, art is creativity and food is no exception to it.
Being in Dadar, the studio is centrally located, making it easily accessible to all parts of Mumbai.
So, welcome to THE LAB- (lifestyles by Ananya Banerjee), a canvas for your culinary vision.