Brewing Filter Kaapi at Madras Coffee House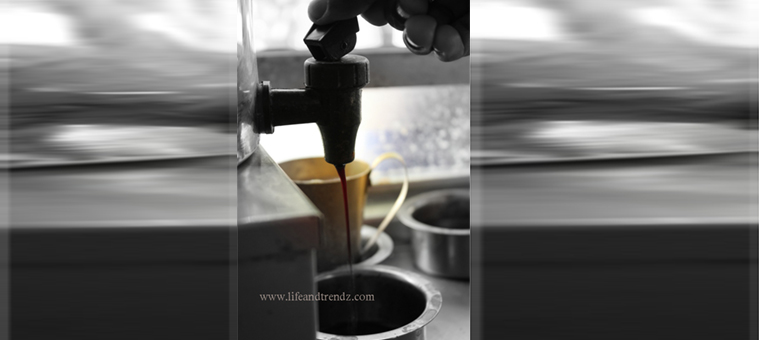 Madras Coffee house was started in june 2010 by two friends, Kumaravelan and Prasanna, who wanted to drink good hygienic coffee in chennai and didn't know where to go. This inspired them to start Madras Coffee House.
Nothing makes the day like a nice warm cup of flavorful coffee. So what makes madras coffee house special? The taste ofcourse. Take in the aroma of the world's best filter coffee,close your eyes and savor the taste of the most amazing filter coffee. It keeps you energized throughout the day and makes a good excuse to spend time with friends.
To elevate your delightful experience, try their huge range of snacks. So, after your first sip, take a bite of the  famous samosa.They have about 18 outlets. The outlets are at Bazullah Road, Usman Road, Valuvar Kottam High Road, Ascendas IT park, Wipro Sholinganalur, Pacifica Towers Navalur, Fountain Plaza- Egmore, Kothawal Bazar-Parrys, Nungambakkam High Road, Arcot Road- Konica Lab, Central Railway Station, AMBIT IT park Ambattur, 6 shops in tie-up with Krishna sweets and Express Avenue, Royapettah. Though their outlets  in Central Station and T nagar- Bazullah road happens to be really happening. With coffee shops brewing across Chennai , there's so much to choose from.  This is one sure worth a sip!