Make your bathroom stay in-fashion with Parryware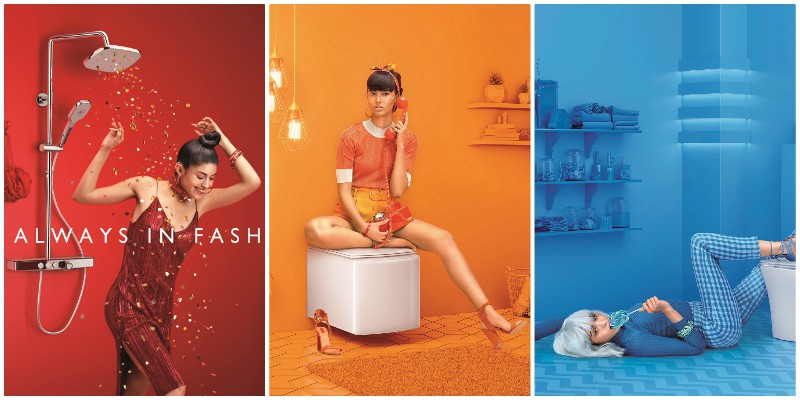 With bathrooms becoming an extension of our individual self, waking up to a contemporary and stylish, one can really change how one feels throughout the day. Over the last few years, bathroom spaces have gradually started to gain all attention when it comes to the planning of house remodelling with a huge focus on the overall design theme. Bathrooms might be all about functionality but that doesn't stop them from being the one making a statement!
With the concept of smart living seeping in, individuals have become more sensitive towards energy and water conservation aspects in bathrooms. Contemporary bathroom spaces are becoming nothing less but an extension of ourselves with newer shapes, design, innovation, Taking a step forward and exemplifying its positioning of being 'Always in Fashion', Parryware has launched a wide array of premium products over the years that explore trendy, vibrant and  fashionable looks to transform bathrooms into a whole new experience.
Parryware has been introducing game-changing and technologically advanced bathroom solutions for the Indian market for more than five decades. The brand's focus is to provide a comprehensive product portfolio boasting trendy shape, colours and technology matching the requirement of modern day bathroom spaces.
Commenting on the new launch, Mr. KE Ranganathan, Managing Director, Roca Bathroom Products Pvt Ltd. said, "Today bathrooms have become an integral part of our home décor and product aesthetics have become as important as its functionality and technology. With our commitment of being always in fashion, our focus is to develop/introduce products that are best suited for modern-day bathroom and break the monotony in terms of functionality and design. Parryware's upcoming bathroom products such as Electronic Toilets, button showers, Bluetooth showers, sensor based faucets strongly reinstate our positioning of Always in Fashion by bringing in newness, excitement and inventiveness in our products."
Living on the leading edge of fashion and design, Parryware's new campaign introduces bold and colourful backdrops in a fashionable style further emphasising the importance of overall design theme. Being high on glamour and creativity, the campaign launched by Parryware is in full swing across brand's retail outlets, print and outdoor spaces. Parryware's premium product range comprises of faucets, basins, shower enclosures, single piece and wall hung WCs and are available across all Parryware outlets in India.
The brand has grown manifolds from being just a contemporary brand to a pioneering brand and endeavours to innovate itself with the progressing choices of discerning the Indian customer. The brand is constantly innovating and launching new product offerings that matches the dynamic preferences and needs of consumers.