Master The Art Of Home Facial With These 6 Tips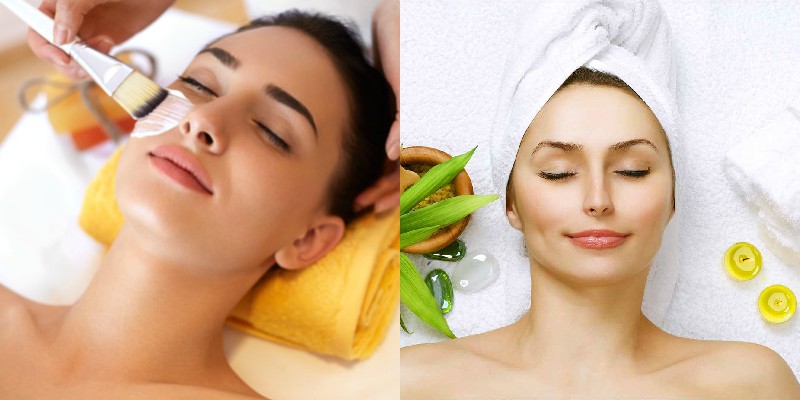 Beauty begins when you take care of yourself!
Are you concerned about your dull face? And are you worried about your face being stressed? Here are some home facial methods which help you to take have a good looking and stress-free skin.
Cleanse your face with the warm water because cleaning your skin is the crucial part. It will help you to get rid of the dirt, oil, and makeup. Preparing your skin to be more receptive to the ingredients which you are going to nourish it. Take a cleanser that is suitable for your skin type and rinse your face with warm water. Now take a little amount of your facial cleanser and gently rub it on your skin in a circular motion. Later wash it with cool water.
Exfoliating is yet another important step when it comes to facial. Exfoliating your skin helps to remove the dead skin cells from your skin. It also helps in providing brightness to your face by revealing the younger and healthier layers of your skin. Now select an exfoliator that is suitable for your skin. Gently rub it in a circular motion on your skin and do this for about 5 to 10 minutes. It should be a gentle scrub and do not over-scrub. Wash it with cool water.
You can start with steam and is also suggested as one of the best ways to start your home facial. The steam helps to relax your skin and allows your skin to release toxins from your skin. Take a bowl of extremely hot water and make sure of handling the part with the cloth. Now place the towel over your head and lean over the pot. And so you could create a tent by yourself and hold the steam. Do not lean too close to the pot and do this for 5 to 10 minutes.
After you have steamed your face, it is now ready to take on some nutrition. By applying the face masks it gives the skin the boost it needs to remain healthy and look radiant. The face mask helps you to fight against the pollution, the sunlight, and the chemicals. Face masks also help to you to stay youthful and it treats different skin issues. Select the mask suited for your skin or probably, the one that will help you address any skin issues. Now spread the mask on your face in a thin layer and avoid getting it close to your mouth or eyes. Leave it for sometimes and later splash it off with the cool water.
Now you are done with the face mask and its time for you to seal the pores to keep away from any dirt or toxins from settling in your skin. Toners help to remove the dirt while sealing the pores and also help in addressing the issues such as acne and visible pores. A toner also helps in providing the skin more receptive to hydration. Pick a toner probably that suits your skin type and the cotton pad to apply it on your face. Allow the toner to dry naturally.
Moisturize is the final step of your home facial and without it, the skin treatment will be incomplete. Your freshly revealed skin will now need hydration for lasting radiance. A moisturizer will help you to hydrate your skin and your skin is less damaged. And again, select the moisturizer that is suited to your skin type and apply it in circular motions. Let your skin absorb the moisturizer.