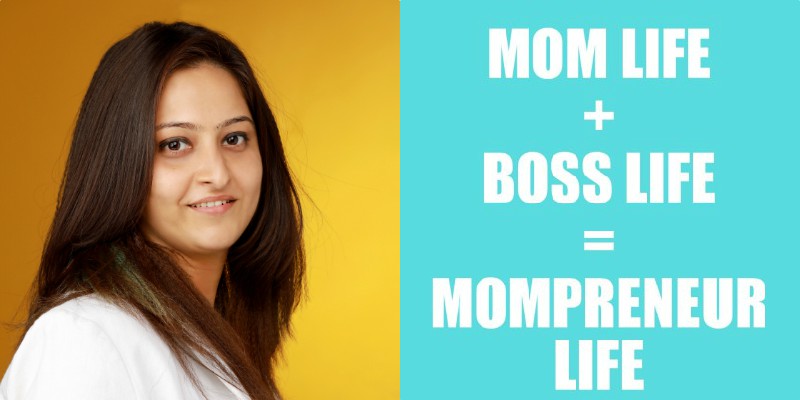 As complicated as it sounds, I won't deny, it is more challenging than this. But with the right people around (which I definitely am surrounded with), this 11 letter word becomes as smooth as one could just dream of. There comes a stage in the life of every working woman, where there are 2 ways her life can go. Accept the challenge to be a superwoman and take everything head-on, or push away your aspirations for the little one. I chose to be
the superwoman.
And just like every superhero, I too couldn't make it this far without a partner, or should I say, PARTNERS, actually I rather say teammates, for few games, are meant to be played with a team, and this one is no different. AURAA was just growing when we decided to bring life into existence. What both of us were scared of was – my
workaholism will come in way of raising our little one.
I am Mala Mody, founder of AURAA, an advertising agency started in 2005 with a vision to change the norms of the advertising as an industry, through innovation in what we do and the way that we do it. Running an advertising agency is not an easy task. Managing a creative team, demanding clients and most importantly, trying to create a niche in a market that is so dynamic, there is no time to rest and let things float. It needs a certain degree of dedication and long term vision.
Things looked great up until we decided to bring in life into this world. The challenge then facing me was, to take a back seat in business or to keep growing and pursuing my dreams. The choice for me was simple I wanted it all!
Once my son was born, I was back at work within days. My parents, parents-in-law – MY TEAMMATES, were extremely supportive and I knew I could leave my child in their safe hands and continue following my dreams. There were days where in my son would be with me at work, while my team helped me tackle his tantrums and kept him engaged, it kind off used to help me complete my work.
From the day when I went from being just an entrepreneur to a mompreneur, the business has evolved, and so are the needs of my child. The young one is now in school, enjoys every moment he gets to spend with me and my husband, and has also developed a very close bond with his grandparents too (a rare scene nowadays).
In the meanwhile, AURAA has grown into a large successful organization with a team strength of more than 30 people. We now cater to some of the largest organizations in India and continue to grow and evolve the norms of the industry. And our policies now are more friendly towards having a life outside work. This is showcased by the fact that almost 70% of our entire team strength are women.
​
So for all the mompreneurs out there or the ones to be, you don't need to compromise on dreams, children or yourself. When there are a will and a strong support base, everything in the world is achievable.
Ms. Mala Mody – AURAA Agencies