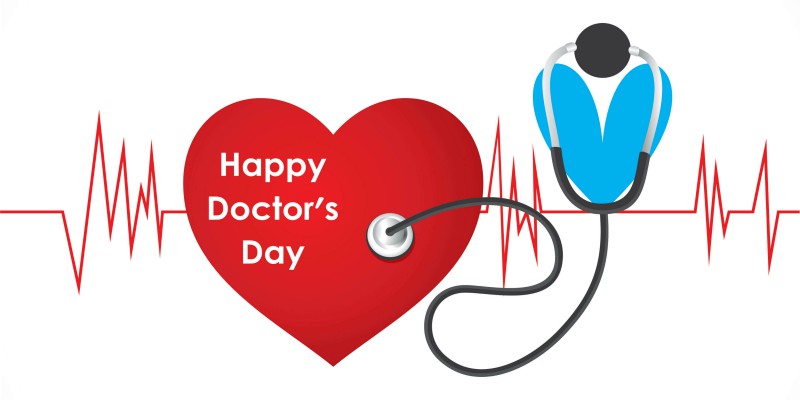 Today, July 01st is National Doctor's day. It is celebrated to recognize the contributions of medical professionals who dedicatedly work round the clock to save the individual lives and communities. Many countries across the world celebrate this during different dates and in a few countries, this day is marked as a holiday. Widely it is celebrated by health care organizations.
Doctor's Day in India was established by the Government of India in 1991. From then on it was made customary to be celebrated every year on the 1st of July as National Doctors day. India as a global leader in many aspects has shown significant and noteworthy improvements in the field of medicine and July 1 pays a great perfect tribute to all the medical practitioners who have made unremitting efforts towards achieving this objective and their commitment towards the society.
In India, the National Doctor's day is celebrated across the country to honor the legendary physician and the second Chief Minister of West Bengal Dr. Bidhan Chandra Roy. He was born on July 01st, 1882 and he passed away on July 01st, 1962 at the age of 80. He was honored with Bharat Ratna award in 1961.
Mr. Roy joined the Calcutta Medical College as teaching staff, then moved to the Campbell Medical School and then to Carmichael Medical College. He was a very well-known physician and a prominent educationist as well as a freedom fighter who became a part of Mahatma Gandhi's Civil Disobedience Movement. Post this he became the leader of the Indian National Congress leader and then went on to become the Chief Minister of the West Bengal.
The first Doctors' Day observance was on March 28, 1933, in Winder, Georgia. This first observance included mailing of cards to the physicians and their wives, flowers placed on graves of deceased doctors.
Canada, Brazil, Cuba, Iran, Malaysia, Vietnam, Nepal, and the United States are the other celebrating nations apart from India.