Recipe of the Week by Foodhall: Miso Chicken Wonton Cups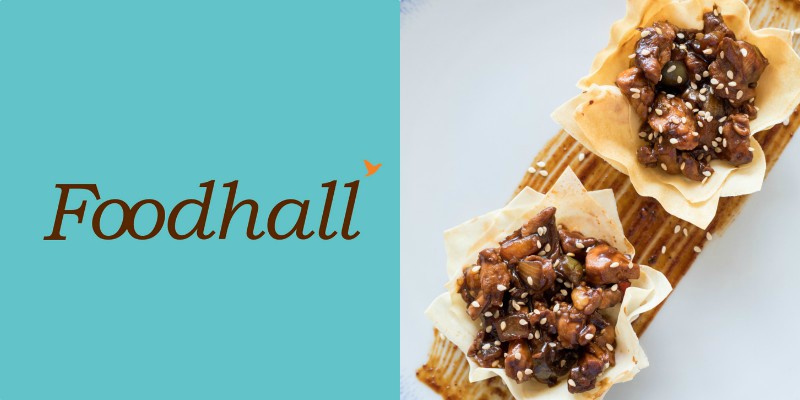 Spruce up your party platter with these little bites of miso chicken wontons.  
Cook time: 25 minutes
Difficulty: Easy
Serves: 4
Recipe link: http://foodhallonline.com/miso-chicken-wonton-cups/
Ingredients: 
4 wonton wrappers, cut in quarters
1 boneless chicken breast, cut into very small pieces
2 tsp sesame oil
1 tsp miso paste
1 tsp soy
1 tsp mirin / rice wine vinegar
1 inch ginger, grated
1 tbsp finely chopped red/yellow bell peppers
1 spring onion, finely chopped (leaves for garnish)
1 tsp brown sugar
1 tsp black pepper, coarsely grind
1 tsp sesame seeds
Method:
Heat sesame oil in a pan. Sauté ginger until light brown.
Add the onion and bell peppers, cook for a min.
Add the chicken pieces, cook for 2 mins more and add the soy, miso, vinegar and brown sugar. Cook for 5-10 min till the mixture is little dry and chicken is well cooked. Adjust seasoning.
Preheat the oven at 200 ˚C. Place the wonton wrappers on tart moulds and bake for 5-10 min until crispy. Reomve from the oven.
Place spoonful of the chicken filling in the prepared wonton tarts shells and sprinkle some sesame over. Finally, garnish it with spring onion leaves and serve warm.
About Foodhall India:
We wanted to bring home the flavours from around the world to create a space that every food lover would enjoy. A place that allows you to not only buy unique, rare ingredients but also taste fresh food as you explore the store – indulging all five senses. This need for a buzzing and inspiring space was left unfulfilled.
So in 2011, Future Group launched Foodhall, a premium lifestyle food superstore. Currently Foodhall has six stores present in Mumbai, Bengaluru, New Delhi and Gurgaon.