REVOLT RV400 All electric motorcycle unveiled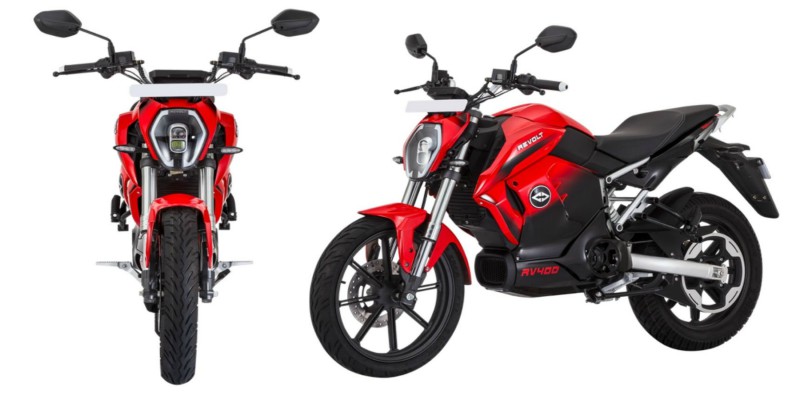 Revolt Intellicorp Pvt. Ltd. is all set to launch its all-electric motorcycle Revolt RV 400 in India. It was unveiled on 18th June, which will be India's first all-electric motorcycle with artificial intelligence (AI).
Revolt RV400 has a Top speed of 85kmp. It can be charged on a regular 15-ampere plug point and doesn't require any specific charging infrastructure.
It is a 'SMART' motorcycle, which means it will have connectivity features such as Geo-Fencing, Geo-tagging. Anti-theft, total riding hours, bike location, telematics and a first of it's kind 'Sound selection feature'.
The Revolt RV400 will feature four inbuilt motorcycle sounds to choose from and as informed by the company, it will offer more choices through over the air updates post the launch.
In addition to this, the company would also launch the Revolt App with inbuilt features that would adapt to the user's riding behavior. This will be available for both Android and iOS users. The app collects data through telematics and provides inputs on the riding behavior and suggestions for a better ride. Also important documents such as RC, driving license and other bike papers if any can be uploaded to the app.
Bookings to begin on 25th June. The complete specifications are yet to be revealed by the company.