Shah Rukh Khan introduces his Simba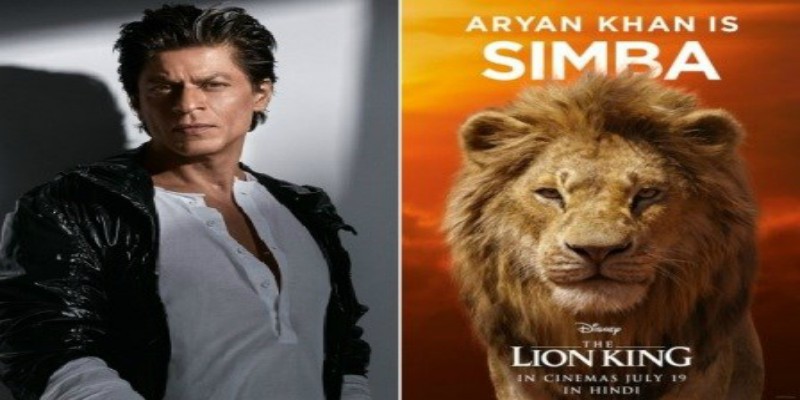 Shah Rukh Khan has been roped into dub for "The Lion King" as Musafa and now the king khan introduced Aryan Khan's promo on Twitter as 'Mera Simba'!
Aryan Khan couldn't be more like his talented father Shah Rukh Khan in his looks, but turns out even his voice in the newest promo of the film The Lion King has reminded fans and celebs alike of King Khan.
While Aryan Khan's acting debut might happen far off in the future, the young star kid has now amassed a fan following as Simba in the new live-action remake of Disney movie.
Shah Rukh Khan captioned the video, "Mera Simba…#TheLionKing @disneyfilmindia"
The Hindi version of The Lion King has an impressive cast – Ashish Vidyarthi is Simba's villainous uncle Scar, Shreyas Talpade and Sanjay Mishra feature as Simba's friends Meerkat Timon and the warthog Pumbaa while Asrani voices the hornbill named hornbill Zazu.
In the English version, actor James Earl Jones, who originally played Mufasa in Disney's 1994 movie, returns to voice Mufasa while Donald Glover is Simba.
Beyonce voices the character of Nala – the love of Simba's life.
The Lion King hits the cinemas on July 19.