ARTH -A CULTURE FEST HOSTS A SPECIAL BOOK LAUNCH OF 'THE ART OF RESILIENCE' BY GAURANGA DAS
The event will feature Gauranga Das, in conversation with Jay Shetty and Palki Sharma Upadhyay on the importance of being resilient 
National, 02 June, 2021: Arth- A Culture Fest, a one-of-its-kind cultural melange, is back with a special book launch edition to be held on 5th June & 12th June 2021. Having a penchant for understanding its audience and catering to their sentiments and preferences, the upcoming edition will shed light on one's mental and spiritual well-being. In association with ISKCON Govardhan Eco Village and Penguin Random House, Arth- A Culture Fest will host Gauranga Das who is popularly known as 'Monk For Action', serving in various capacities at a national and global level in the ISKCON organization and the Director of the ISKCON Govardhan Ecovillage, narrate fascinating anecdotes and inspirational stories from his book 'The Art of Resilience', which is based on the teachings of Srimad Bhagavad Gita.
The book by Gauranga Das spans 40 stories that uplift the mind and play an instrumental role in taking one on an inner journey of self-transformation. Each of the stories imparts a series of principles and values that could be easily implemented in our day-to-day-life. It is a page-turner that will help change your perspective to see the world around you. Serving as an extension of the thoughts present in the book, Arth- A Culture Fest will further focus on self-care, healing, uplifting the mind,by taking forward the conversation which is the need of the hour in a Special Book Launch Edition. The festival will witness participation from famous personalities such as Jay Shetty– New York Times bestselling author, podcast host – On Purpose, former monk and purpose coach,in a candid conversation with Gauranga Das and about the key lesson that the book has to offer. Additionally, another session will feature renowned TV anchor and Executive Editor- WION, Palki Sharma Upadhyay in conversation with Gauranga Das. The session will shed light on the pressing need to create value within ourselves in a holistic manner instead of external, along with implementing the gems of wisdom, mentioned in the book to take strides on the right path.
Gauranga Das's session with Palki Sharma Upadhyay will take place on June 5 whereas, the session with Jay Shetty will be streamed on June 12. Viewers can watch both the sessions on the Facebook page of Arth – A Culture Fest (https://www.facebook.com/arthlive).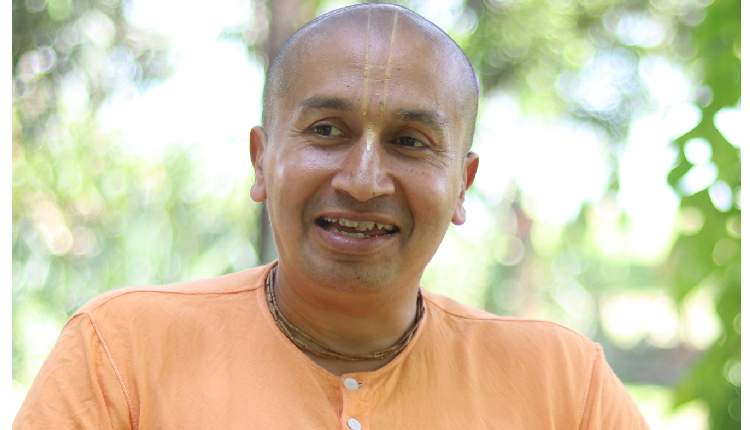 Talking about his association with Arth- A Culture Fest, Gauranga Das, Director of the Govardhan Ecovillage said, "Arth- A Culture Fest has always been about a platform that reaches out to millions of people, making each one of them want to be part of the diverse yet rich culture of India. In these trying times, what better platform to share the path of self-discovery & transformation and attainment of tranquillity. I am delighted to do a special launch of this book, where we talk about staying in the best of health, mind, and holistic living. The journey of spirituality is life-changing, once explored, it gives one the inner strength to not just swim, but sail through the tide. I look forward to presenting my book 'The Art of Resilience' to the viewers while sharing valuable anecdotes with them."
Shreyasi Goenka, Founder, Arth – A Culture Fest and Co-Director, Saat Saath Arts Foundation said, "The times that we currently face makes it all the more important to be united on one front. Knowing that we're in this together, each one of us can gather the strength and resilience needed to sail through these unprecedented times. The special edition of Arth – A Culture Fest takes forward this thought to enlighten our audiences on spiritual well-being and building mental resilience. And who better than Gauranga Das in person to share valuable insights with our viewers and inspire us all on how to build resistance, along with Jay Shetty."
Swaroop Banerjee, Chief Operating Officer & Business Head, ZEE Live said, "Over the years, Arth has evolved to become a platform that discusses traditional Indian knowledge, wellness and spirituality. Our relationship with ISKCON goes back to the time we launched Arth and this just seemed like the perfect platform to launch Gaurang Das's latest book, The Art of Resilience. Through the book, and through the multiple conversations we'll be having with him on the Arth platform, we hope to give our viewers an opportunity to connect with and be at peace with their inner selves."
About Arth-A Culture Fest:
Arth – A Culture Fest is an Intellectual Property of ZEE and has successfully completed three seasons with eminent authors, historians, scientists, politicians, sportsmen and stalwarts from different walks of life. Arth isn't merely a festival, but a culture quest that will keep alive the meaning of Indian culture. This festival focuses on literature, culture, society, music, traditions, history and art. Arth is a platform for lovers of art and culture to learn and celebrate Indian culture across all its dimensions.