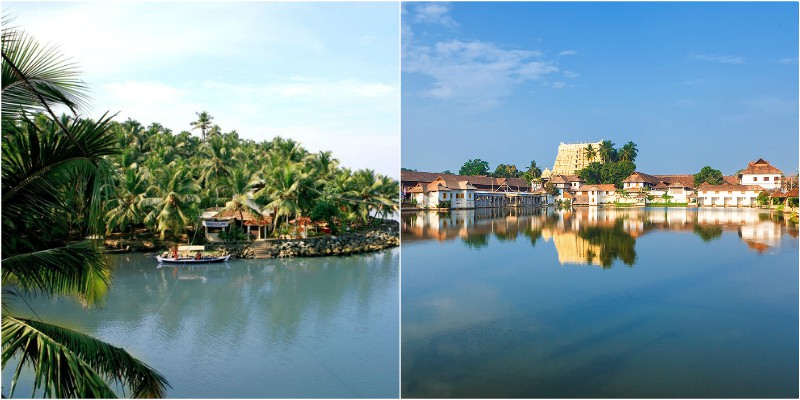 To start the blissful ride at Trivandrum in Kerala, it will be good if you start with the mesmerizing view of Kollam beach or Varkala beach or Kovalam beach, where the stones and rocks will be telling to untold stories and the tress will be your non-toxic friend to guide you.
Watch fishermen out in the bluish area and you can witness how the fishermen are working hard enough for their livelihood. It is also blessed that they are exploring different twist of the waves. They are also guided by Mother Nature in all means.
The next place you can shoot out in Trivandrum is Padmanabha Swamy Temple, where men should enter the temple with dhothi and should remove their shirts. It is strictly practiced that women or girls should wear sarees or long skirts above their dresses or else they should rent dhothi which is available at the entrance of the temple and should wear it over their attires. The temple will be as lively as Trivandrum is! Kerala's architecture has been exhibited in the temple and 'Annathanam' will be provided inside the temple. People should eat without wasting anything and should wash the plates cleanly and replace it. The cleanliness they follow at the temple is one amazing thing we should learn from them. The temple as having Bharathanatiya dance show at suitable times. The dancers' eyes will speak to you and hypnotize the audiences.
Special suggestion to visit the Zoo located in Trivandrum. Make sure that you are fully energized before entering the Zoo because you should explore the whole Zoo on your feet as it is large enough to explore. It is inhabited by King Cobra and other varied species of snakes, Tigers, Monkeys, Lions, Crocodiles and all varieties of birds. I still remember the name of a tiger as Kiran and this Zoo instill with greenery and different species of animals.
Yet another breath-taking feeling you can experience here is the speed boat ride in the backwaters near Trivandrum airport. The Floating Restaurant over there in the backwaters makes you feel like having a feast in the midst of the river and the breeze and the sound of the water will be as soothing as the music. What else could give tranquility, when you are surrounded by your crazy people with yummy snacks and on the lap of the Mother Nature!
See Also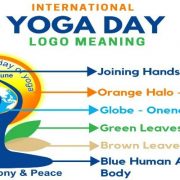 The final touch of the trip will be purchasing in the open air. I could not put forth in words about this dream place that looked exactly like a desert to me filled with sands. It seemed as if people were purchasing at the desert and having fun around to me when I have been there once.
Seeking nature as guidance, then Trivandrum will be the best place!