Thambi Vilas relaunched at Habibullah Road T.Nagar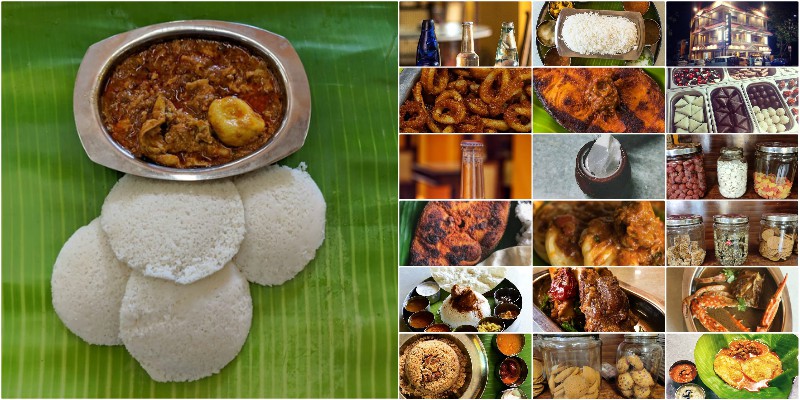 Experience a variety of authentic Veg & Non Vegetarian classic south Indian delicacies at affordable prices! 
A completely inviting ambiance for any food lover, Thambi Vilas takes care of every customer as their own.
"Food for All" is a concept that deeply influenced Arun Prasanth Bacthavalsalam, founder as he worked towards setting up Thambi Vilas.Thambi Vilas serve unlimited vegetarian and Non-vegetarian dishes with six different gravy and three different vegetarian side dishes with a sweet to one's heart's content at very affordable rates (Menu attached).
There's a lot more to Thambi Vilas than affordable & hygienic food. The journey of Thambi Vilas Restaurant started during 1959 in Singapore. Shri Veerappa- Chettiar from Thirukanamangai, Thiruvarur District started this establishment as a confectionary bakery that sold Halwa, English Cakes and Mittai. The bakery went on to become a stupendous success not only among the Indian residents but also among Malay and Chinese Residents. Then during 1964, Late Shri Veerappa Chettiar along with the support of his son Shri Maruthappa Chettiar renovated the bakery to an authentic South Indian restaurant and along with the culinary expertise of his daughter-in-law, Shrimathi Rukmani Ammal created all the recipes at Thambi Vilas. Only because of the demand by society and with funds from the public, the bakery establishment was renovated to a restaurant, with the aim to serve good quality food.
Another highlight is that Thambi Vilas does not deep freeze any ingredients, be it vegetables or Meat. Meat & Vegetables are locally sourced directly from farmers for daily use.
Thambi Vilas is one of the few outlets under the organized sector that offers biriyani for breakfast. Yes! That's right Piping hot traditional biriyani is available at all Thambi Vilas Outlets from Morning 6.00 am.
Following are a few of the delicacies we recommend:
Special Chicken roast- Thava based food in which the chicken will be mushy and tasty.
Thambi Vilas' Chicken Leg Roast
Mutton Nalli roast, Mutton Brain fry, and Mutton kadhambam.
Nethili fry and Kadambu fry.
Thambi Vilas' special Vanjaram fry
Prawn Dhum Briyani.
Special Non-Vegetarian Meals
Apart from T.Nagar, Thambi Vilas has outlets in Guindy, OMR & Anna Nagar. With great appreciation from the patrons & large demand, Thambi Vilas will soon be spreading further to Coimbatore, Pondicherry, and Bangalore along with the upcoming outlets at Ambattur & Porur.