The Lion King in Hindi – King Khan & son Aryan "All set to voice"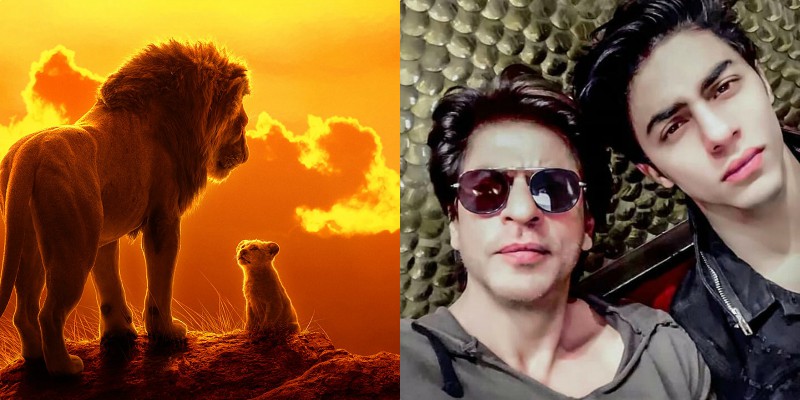 Indian audiences are overwhelmed and all set to watch the Hindi version of the movie, 'The Lion King' for a super-special reason. Bollywood Superstar Shah Rukh Khan and his 21-year-old son Aryan will be voicing for King Mufasa and his son Simba respectively for the upcoming Hindi version of 'The Lion King'.
On 16th June, the 53-year-old star actor tweeted a picture of his son Aryan and him prepping up to watch the India-Pakistan World Cup clash on television from Manchester, wearing T-shirts in Team India blue colors as Mufasa and Simba.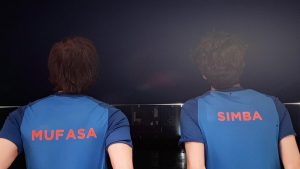 The Lion King is a movie that has a family audience and has a very special place in their hearts irrespective of the language it is released in. The re-imagined version will reach out to a wider audience; introducing the story about a pride of lions to a whole new generation of audiences creating a deeper connection with existing fans.
"The legacy of Lion King is timeless, and being a part of this iconic re-imagining with my son Aryan makes it extra special for me. We are most excited that Abram is going to watch this," Shah Rukh said in a statement.
Bikram Duggal, Head – Studio Entertainment, Disney India, said "We cannot imagine having a better voice cast than Shah Rukh Khan and his son Aryan to bring the characters of Mufasa and Simba to life in Hindi"
Captained by Jon Favreau — director of Iron Man and The Jungle Book — Disney's The Lion King is scheduled to be released on July 19 in English, Hindi, Tamil, and Telugu.