THESE INDO-PAK CRICKET WORLD CUP OFFERS ARE A SIXER!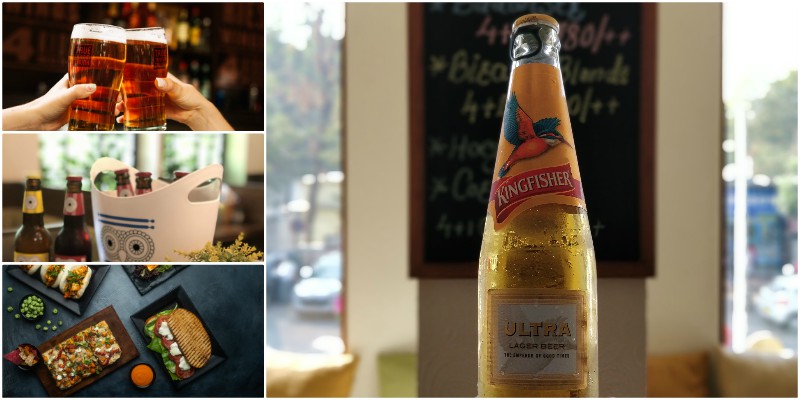 THESE INDO-PAK CRICKET WORLD CUP OFFERS ARE A SIXER!
The most anticipated match of this world cup is almost here and all set to make your hair stand, heart pump, & fray your nerves. It's only given that the India – Pakistan World Cup match this Sunday, June 16, gets the importance it deserves! We've curated a list of the best places to catch the live screening of the match and indulge in mind-blowing offers for the best experience EVER!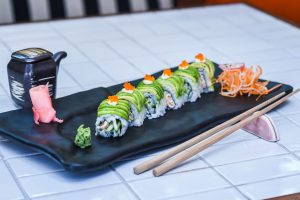 HOWZZAAT AT SANDOITCHI
Fill your day in more than one way at Sandoitchi on Sunday, the 16th of June, 2019. The day comes with 3 special things – The Indo-Pak Match, Father's Day and an amazing offer at the cafe!
What better way to spend Father's Day than with your pops or/and Grandpa watching the match as you've done since your childhood! So drop by and continue the tradition with them at Sandoitchi – eat, drink, cheer for India & get a discount* half their age on your bill! Howzzaat!
*T&C apply
What: India vs. Pakistan ICC World Cup Live Screening & Offers
When: Sunday, 16th June, 2019
Where: Heera Panna Shopping Center, Hiranandani Gardens, Powai, Mumbai, Maharashtra 400076
Buy 1, Get 2 on us – Enjoy mind-bowling offers for ICC World Cup 2019 at True Tramm Trunk!
The World Cup Frenzy is on and True Tramm Trunk is joining in on the fun bandwagon! If you wish to watch the match as real as it gets when out of the stadium, then this is the place to be!
Enjoy multiple wide screens, cinematic view and the company of passionate fans around at all three outlets of True Tramm Trunk in Juhu, BKC and Powai as they are set to make your evenings off-the-chart till 14th July 2019!  Adding to this, they have some crazy deals on alcohol to get you all the buzz you need!
Visit any of their outlets during the World Cup match hours and avail Buy 1 Get 2 free* on select Beer & Buy 1 Get 1 Free* on beers & wines. If you prefer hard liquor, you can Buy 2 and Get 1 free* on spirits & sparkling wine.
So, call your gang and head over to True Tramm Trunk and take your evenings a notch higher.
*T&C Apply
What: ICC World Cup Live Screening & Offers
When: Until July 14th, 2019
Where: True Tramm Trunk – Juhu (7738993360), BKC (9867272306) and Powai (9930524466)
Enjoy Triple Treat this ICC World Cup 2019 at Fable Café & Bar – Buy 1 & Get 2 Drinks FREE!
Give your inner cricket lover a new destination to rejoice in the cricket mania that is ICC World Cup 2019. Fablelocated at Andheri Lokhandwala & Powai is geared up to host everyone for live screenings of all the world cup matches. Enjoy the matches on wide screens in indoor or al fresco sections.
Until 14th July 2019, you can walk into Fable's ambient space and enjoy multiple offers like 'Buy 1, Get 2 Free*' (yes, you read that right) on Beer, 'Buy 1, Get 1 Free*' on Beer and domestic wines & 'Buy 2, Get 1 Free*' on Sparkling Wine, Whisky, Rum and Vodka to stay extra spirited during the match. Pair this amazing deal with scrumptious food options from thin crust Pizzas to wholesome Burgers & Sandwiches, fresh Pastas & Risottos and Grills complemented with a sinful selection of Desserts.
So, if you're on a run to quench your thirst and cheer for your favourite team, head to Fable in Andheri Lokhandwala & Powai 'cause they are all set to keep you hydrated!
*T&C Apply
What: ICC World Cup Live Screening & Offers
When: Until 14th July 2019
Where: Fable – Andheri Lokhandwala (9136279905), Powai (8291062266)
CHIN CHIN CHU
Gear up to cheer out loud and proud for the iconic India Vs. Pakistan match this 16th June 2019. To make it worth your while, Chin Chin Chin- an Asian eatery located at Juhu is all set to welcome you for the live screening at their outlet. So swing by with your favourite folks and enjoy the World Cup in the company of some delicious Asian food and rejuvenating concoctions.
What: India vs. Pakistan ICC World Cup Live Screening & Offers
When: 16th June 2019
Where: Chin Chin Chu, Ground Floor, Navratna Apartments, AB NairRd, Juhu, Mumbai, Maharashtra 400049
Beer It Out at Plate & Pint
Beer it out at Plate & Pint this World Cup, 2019 as you watch it at the outlet's screening. White Owl Beer in an exclusive association with Plate & Pint brings you exciting offers to chill and enjoy with your friends and family!
White Owl Beer is an award-winning locally hand-crafted beer that is widely acclaimed for its versatility. Their Belgian Wit beer 'SPARK' is lovely with its delicate citrus flavour while 'DIABLO' is Irish Red Ale with hints of Caramel & Roast. Drop by at Plate & Pint to enjoy with these two flavours.
During match hours, get 1 White Owl beer of your choice complimentary when you buy 2 and stay tuned for the exciting 'White Owl Winner' contests whenever the Indian Cricket Team is on the field and during the semi-finals and the finals. Win it and you get yourself a White Owl beer on the house! The days from the 30th of May to the 14th July, 2019 are going to be full of excitement, fun and cheer.
So, come with empty stomachs and good company – talk, laugh, drink, and have an amazing time at Plate and Pint!
What: ICC World Cup Live Screening & Offers
When: 30th of May to the 16th July, 2019
Where: Plate & Pint,  106, Dhunabad, Bhulabhai Desai Marg, Kemps Corner, Mumbai, Maharashtra
A Beer-Y Good World Cup at Le Cafe and Via Bombay
Le Cafe and Via Bombay are joining in on the World Cup Frenzy. In addition to screening the ICC World Cup, they are all set to wow their patrons – especially all the Cricket lovers out there – with exciting offers on Beer!
Every day till the 14th of July, during match hours, come visit either outlet and avail 5 Kingfisher Ultra / Budweiser / Heineken for only Rs 975 and get 2 more absolutely free!  If you're craving Bira White or Bira Blonde? Avail the aforementioned offer for only Rs 1200!
If you're a fan of Draught beer, get an exciting 2 + 1 offer on 1.5 Litres of Kingfisher Beer only for Rs 1500 and the same offer with Bira White for Rs 2200!
Are we seeing you there?
What: ICC World Cup Live Screening & Offers
Where: Till Sunday, 14th July
Where: Jewel of chembur, 1st Road, Opp Bmc OFFice, Near Natraj Cinema, Chembur Gaothan, Chembur, Mumbai, Maharashtra 400071