This Friendship Day, Give the Gift of Yumminess to all the Little Ones in your Life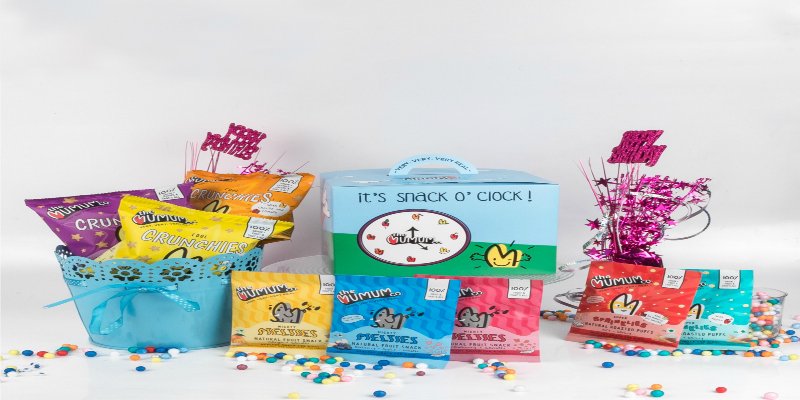 Friendship Day is on Sunday, August 4, 2019, and for those of you who are looking for fun gifts for your kids, or their friends, The Mumum Co has just the solution for you.
A brand of wholesome, healthy snacks made especially for kids, but loved by all, The Mumum Co offers bite-size, innovative snacks with options such as Cool Crunchies" – star-shaped puffs packed with multigrains like jowar, ragi and corn tossed with real fruit and vegetable powders, rich in calcium, iron and protein; "Mighty Melties," 100% natural fruit, blended and freeze dried, rich in vitamin C, potassium and fibre; and "Super Sprinklies" – super-grain puffs of rice and barley tossed with real fruit powder.
What's more, the products are designed, tested and created by moms, and have a mom's promise of including no preservatives, no added sugar, no artificial flavours, no concentrates and no wheat.
Confused about which one to pick? The Mumum Co has you covered. Their 'combo pack' gift hamper includes a variety of 8 snack bags, at an affordable Rs. 400 (inclusive of taxes)! If you're looking for an innovative yet parent-approved gift for your friends' little ones, The Mumum Co's gift hamper is a delicious option.
This Friendship Day, be the best gifter in town with The Mumum Co's hamper that is sure to delight the little ones, with its combination of sweet and savoury snacks that are fun to look at, and yummy to taste.
The Mumum Co
The Mumum Co is also available on Amazon.in, Nature's Basket and Foodhall, amongst many other stores.