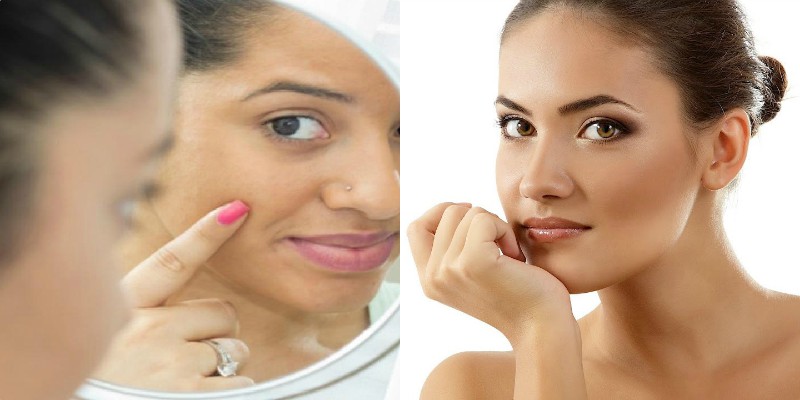 "Every Woman should learn how to be her own skin care expert." Bobbi Brown
Acne is a major issue faced by all group of people. But is the major issue amidst the young ladies? Acne will affect 70 to 80% of teenagers and it is not the simplest issue to get rid of. Yet there are many acne related health problem and so do not take it as a simple one. The cause of Acne is due to hormonal changes and by the interactions of the hormones too. It may be seen in small kids to aged people.
Preventions for Acne:
If Acne has shown up on your face, do not press or touch it with hands. It may have the chance to spread and it may also redden the particular part of the skin. Leave Acne as it is and so it will disappear in a few days. It is just the bacterial infection and if you touch it with your hands, by chance it may spread. However, you are allowing free transportation for Acne on your skin.  Whenever you press the acne, it may transform into the scar and so it is difficult to treat the scar. So, it will be better if you do not touch it with your hands.
Avoid high sugar content foods and also oily food. Junk foods have extra calories and so it may increase the level of insulin which in turn leads to acne.
Add fresh vegetables or green vegetables as much as you can in your diet. It is highly important to eat essential food which has fresh vegetables and in turn, it adds good health to your body.
The foremost thing each and every person has to do is to drink an excess amount of water daily. No matter if you are in school, colleges, workplace, drink as much as water you can. Place water bottle by your side and you should know when your body needs water. When you are getting slight irritation, it is the exact time for you to consume water. It is said that 3 liters of water a body should consume at least.
Persons with oily skin can drink water in empty stomach in the early morning. The toxins will be flushed out and the skin will be refreshed. It is really good for you to consume water in the morning which will retain your clear skin and averts oily skin. It is a simple and natural way to get rid of the acne or pimples in the face.
Go natural and Say Goodbye to Acne!