TOP-UP AT TRUE TRAMM TRUNK's OPEN-AIR LIVE MUSIC!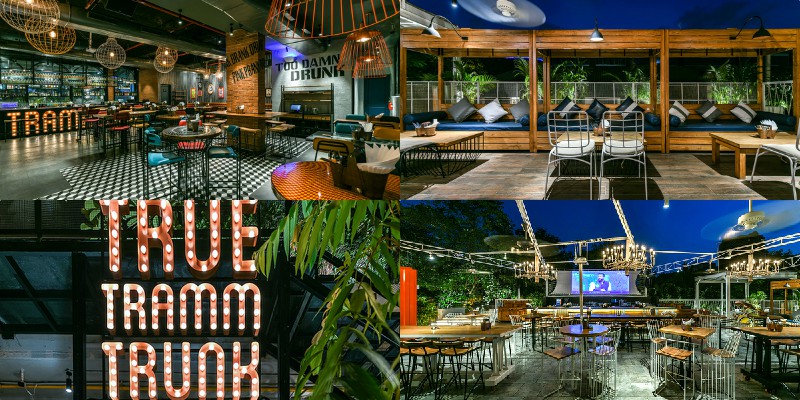 Need a place to breathe easy and unwind without having the loud music and cacophony of too many dancing feet? True Tramm Trunk, Powai brings you a space under the starry night with live music on the rooftop every day!
Whether you would like to have an intimate dinner with your date, a little family gathering or a boisterous chillin' sesh with your mates watching live sports screenings, True Tramm Trunk brings you the perfect setting with the choice of a lounge to dance the night away & an open-air terrace to unwind and relax. Drop by and add charm to your evenings as you listen to soulful music by various talented artists each day live at the rooftop while the cool evening breeze brushes your face.
As you do so, grab a drink from their extensive Bar menu and some bites to go with it. Go with Classic cocktails, Desi Tharras or sit back to enjoy Longest Island Iced Teas (LIIT); there's a drink to suit every mood. The food menu has everything from nibbles like Cheese Stuffed Bhavnagari Chillies or Beer Battered Fish with Wasabi Tartar Sauce to comfort food like Pizzas, Pastas and Burgers. They even serve Asian and Chinese titbits. The Mao Chao, Cheese Chilli Toast and Philadelphia Cheesecake are a must try.
 For an unmatchable experience of luscious food, crazy drinks and soothing music; you've got to visit True Tramm Trunk, Powai.
 WHAT: Live Music Nights  
WHEN: Every night, 8 pm onwards
WHERE: True Tramm Trunk, Rooftop, Opposite Chandivali Studio, Chandivali, Powai, Mumbai  
True Tramm Trunk Powai Timings: 6 pm to 1.30 am