Witness The Westin Goa's rejuvenating experiences with their staycation, brunch and pool bar offerings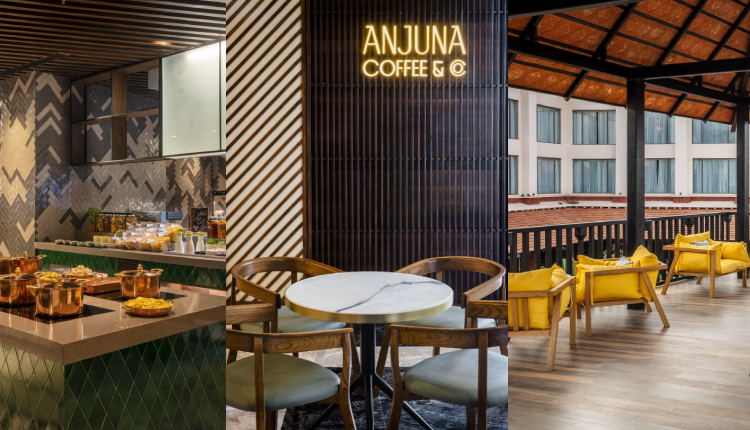 With the upcoming festive and wedding season, The Westin Goa located at one of the most stunning travels and beach destinations in India awaits you! Nestled amidst an idyllic sanctuary, the plush property is all set to welcome travellers who have been deprived of the sun, the sea and a lively nightlife. Stated to be the first Westin property in the beach capital of India, and one of the 'Top 3 Hotels in Goa' on Trip Advisor, guests can experience the brand's signature and luxurious offerings centred around wellbeing by simply partaking in their rejuvenating experiences.
While the hotel's all-day dining 'The Market' has till date catered to palates with various cuisines, the hotel's recently launched 'Anjuna Coffee & Co.' and 'The Drift' are the recent attractions. Serving a variety of house-made bread, pastries, desserts, and confectionaries throughout the day along with a selection of roast coffees, and artisanal sandwiches, Anjuna Coffee & Co. is a slice of heaven for every dessert aficionado. The Drift, on the other hand, is a space for guests to unwind and have a great bite and drink while lounging by the pool with a sheesha accompanied by the perfect sunset glow and soothing music. This open space is divided into two zones, a quiet zone for a relaxed time by the bar and a more buzzing one by the DJ booth. To help elevate one's mind, body, and soul while they enjoy Goa, the Land of 'Susegad' (Portuguese for quiet and relaxed pace), The Westin Goa's 'Heavenly Spa' will help replenish one's mind and body with a personal sensory experience. Gearing up for the wedding season, catering to the wedding crowd, the banquet halls set against a protracted coastline, blustery shorelines and splendid skies, make a picturesque location.
Committed to delivering on the brand's foundational pillars of Sleep Well, Move Well, and Eat Well, the hotel's features enable guests to maintain and enhance their wellbeing especially while travelling for either holiday, workcation, staycation, or even a brunch.
Speaking about the upcoming festival and wedding season, and the preparation set in place, Sunil Kumar, General Manager, The Westin Goa says, "Predominantly, Goa has always been a market that is driven by leisure travellers. It is quite recently that the terms workcation and staycation have become a trend and hence properties like ours in off-market locations have seen an increase in the footfalls. Keeping this in mind, we have interesting offers in the pipeline ranging from stay packages to Sunday brunches that will surely excite locals and tourists. With regard to the wedding season, Goa is one of the most preferred destinations for weddings because of the amazing amalgamation of romance, freshness, beautiful beaches and gentle breeze. People look at hosting their guests at the same hotel where the wedding is hosted as it's convenient and adds up to the celebration. We will hence be offering the best solutions and services to people and ensure they have a memorable experience of their lives."
For more information, please visit https://www.marriott.com/hotels/travel/goiwi-the-westin-goa/