Father's Day has arrived and while this year's celebration of fathers will certainly be different from what used to happen earlier. In the midst of this crisis situation, it makes a great reason to count on this occasion as gifting something precious during this time, will remove the boredom from his life and bring back a big smile on his face. If you are also stuck with what you can buy on Father's Day this year, know that the 'world's best dad' mug doesn't cut it after fifth grade.
Giving away a camera is a great way to capture memories maybe better on your next family trip, or still, to appreciate life which is a little bit slow during this pandemic. Therefore, choose a camera based on the type of photos your dad used to click.
Instax Mini 11 gift box: Growing up is not easy without dad's jokes, or the father's hugs, and there is no way to return all the love that is there. However, if the pandemic shutdown has to be looking for a way to show your dad how much you have to thank him, then Instax Mini 11 gift box can be the way to make him feel revived with the positivity during these upsetting days. The included camera is a great way to capture the joy, if they want to have something more in life when things are slow at home. Over the past few months, as we all have lived vicariously by means of our photo albums, and dive deep into our archives. Highly popular among millennials, Instax Mini 11 gift box is now also one of the best gift options for father's day gifting. A well-budgeted instant camera that encourages the father to capture their world beyond work and their child's moments and create memories to put up on their do-not-touch wall of memories, or just carry along with them to remember the good times.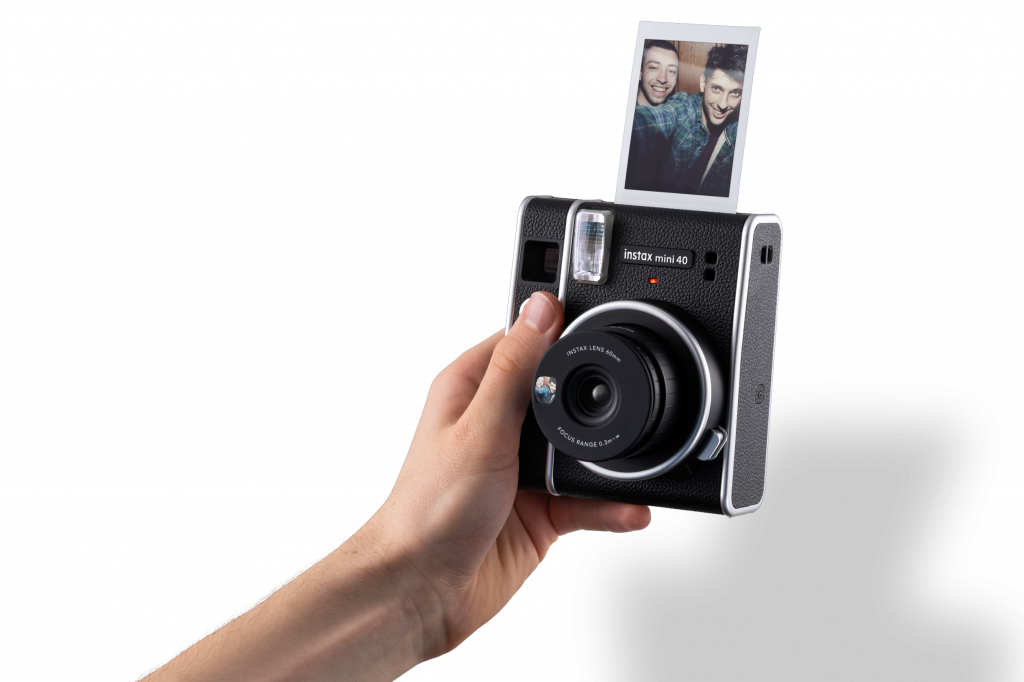 Instax SQ1: Ask any father about the picture of his new born baby, and he will be happy to pull out of the hundreds and hundreds of pictures from his collection. However, what it is, in the first moments of a child's life and images of a baby's birth day? Why it's so important to list all of those precious moments you want to capture before you make a decision on a new lease of life. And when you have such images, you will most likely want to create a scrapbook of that time, or get it framed to reminisce memories for lifetime. Instax SQUARE SQ1 is the next generation that can help you keep adorable moments with the baby alive for years through quality oriented printed pictures. As this camera incorporates simplicity through its function and design by easily producing square images that gives you much of what you want in every shot. Instax SQ1 makes its presence in the hearts of all the fathers with its ultimate features available in reasonable pricing and making them seize best moments of life.
Instax Mini 40: With an Instax camera, all fathers are going to be able to capture every cute moment or adorable things which make the kids happy. It is a perfect camera, immediately gives a high-quality printed photo to cherish the moments for lifetime.  This camera is a great idea to gift as it will definitely make a father's journey joyful and remarkable. The mini 40 envelopes classical camera design that is least affected by trends. The new entry model of the Instax Series has a presence that can be blended easily with a variety of fashion styles and shooting situations. The 'CONTACT SHEET' mini-format Instax film is releasing on the same day, featuring text in orange that will add a classical touch to a black frame, in a style that complements mini 40. The design simulates a 'contact sheet,' a bromide sheet printed with photos taken in films to check individual images.
Instax Mini 9: We all know a father who loves taking pictures. Some people like to show off their cameras, and talk about the glory days of the photo session, and some of them are actually enjoying the latest technology. Some of the dads, who like cameras, just love capturing family photos and when everyone is around. Give your father the pride of their glory days – camera, but the instant one, which can suit their persona. Instant cameras have their own personality, especially Mini 9 as it captures the beauty of the subject in perfect credit card size frames. When it's about gifting your father, Mini 9 makes its presence in the hearts of the audience with its ultimate features available at reasonable pricing.