Try natural home remedies to get rid of Knee Pain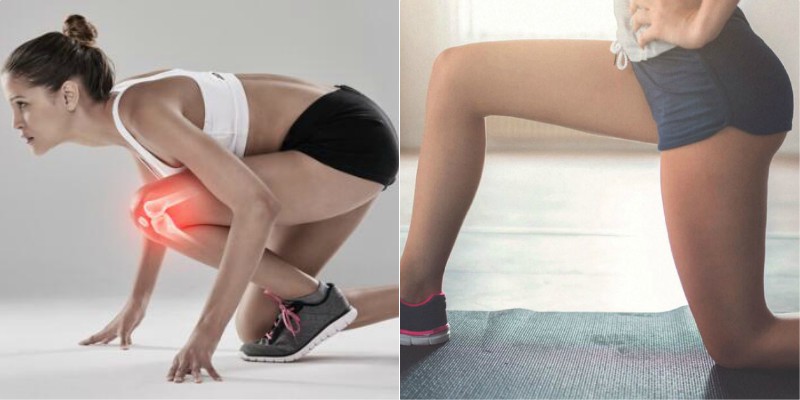 "It is health that is real wealth and not pieces of gold and silver." Mahatma Gandhi
Knee pain which is mild or moderate can be naturally treated at home. There are several ways to vanish the pain. But before trying the natural treatments you should be cautious of the pain. If in case, it gets severe from mild pain you should have to report the medical attention. At times, some knee pain can only be cured by surgery and even if you experience any pain after surgery you can get reported to the doctor. Meanwhile, if the pain is due to minor injuries, inflammation or arthritis, there are several methods to get treated naturally at home.
Home remedies:
Do not worry if you have fallen down or twisted your leg. Try treating at home at first by taking rest and you could try ice compression. Get off your feet and you can apply a cold compress or bag of ice to the knee. Now, wrap your knee with the compression bandage to avert swelling and remember do not tie it tightly. While you are taking rest, keep your legs elevated. This may help you to get rid of the knee pain by following it continuously.
Studies have shown that practicing tai chi is beneficial to the core, particularly those who suffer from osteoarthritis. Tai chi is an ancient Chinese form of mind and body exercise which in turn improves balance and flexibility. It effectively reduces the pain and aids in chronic pain. Daily exercises can also helpful in reducing knee pain. It keeps the joint moving and keeps the leg stationary to avoid pain in the joints. You should also cautious of your weight management. It is too important to manage your weight.
The herbal ointment can also treat knee pain. Researchers found that a salve of cinnamon, ginger, masti, and sesame oil can aid knee pain in many cases. Yet another method is that heat and cold therapy. You can use a heating pad to rest your knee to reduce the pain in joints. And as mentioned above you can also try cold pack around the part of which is painful or which is swelling. Now you can alternate by heat and cold treatment at the first stage. This therapy can somehow relieve your pain from the knee.
So, you can try all these simple natural home remedies to get rid of the knee pain!
At the same time, it is important to treat your pain soon!