Try these Natural Face Scrubs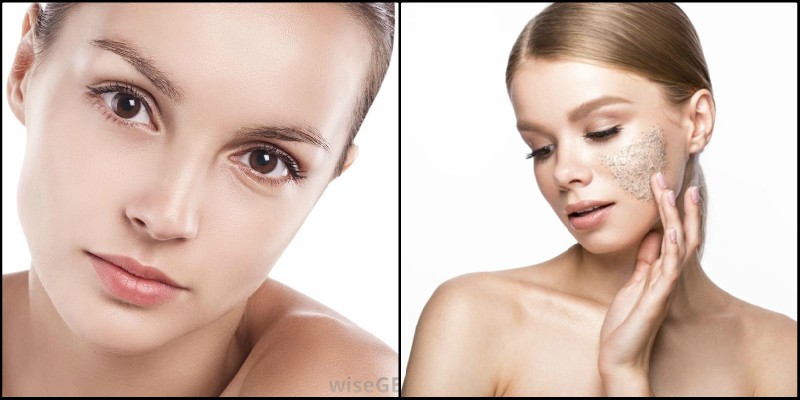 "The face is the mirror of the mind, and eyes without speaking and confess the secrets of the heart." -Jerome
Naturally, face scrubs will make you be the beneficiaries of good looking skin. What if you select the natural face scrubs for your face without chemicals? When faces scrubs are inexpensive and available at home, you can save your money and time by going out and getting an appointment in the spa. Some organic face masks work for your skin and select the natural face scrub every time. After all, 'Face is the index of the mind' and when your face is shining brighter than ever it automatically gives a better day and makes others to approach you easily. Eventually, your mind will be refreshed and less worried about your skin. Some natural face scrubs are as follows.
Tea powder: When preparing tea at your home, you might have filtered the tea powder at last. Do not waste it and exfoliate your face with tea powder at the end. You can use it in the corner of the nose and it will also help you to get rid of darkness at the corner. And then wash your face with cool water.
Sugar scrub: You can use sugar by adding two drops of water and if you wish you can add lemon, lavender or essential oil. Combine all the mixture in the single bowl and by using your fingers gently rub and scrub into the clean face. Take care by avoiding your eyes and now remove by rinsing with cool water.
Orange peel powder and honey: Peel out the orange and do not throw the outer orange peel instead make it into powder and add honey to the powder. Now use your fingers to rub gently and scrub it in a circular motion. After a couple of minutes wash it with cool water.
Coconut milk and almond: Combine two cups of white clay, grounded oats and four tablespoons of grounded almonds and two tablespoons of finely grounded roses together. Now add the required amount of coconut milk to form a smooth paste and use this as a gentle face scrub for soft skin. This face scrub will exfoliate the skin and helps to reduce the appearance of cellulite.
Honey and cinnamon: The combo of honey and cinnamon will not only help you to clear the pores but will also add a glow to the skin. It is best for soothing inflamed skin. The antibacterial properties present in both the honey and cinnamon can help reduce breakouts. Mix the required amount of honey with cinnamon powder and mix it well until it becomes a smooth paste. Now scrub it gently in a circular motion and wash it off with cold water after 7 to 8 minutes.
Go for natural scrub and make your face glow naturally!