Vaseline to cure cracked heels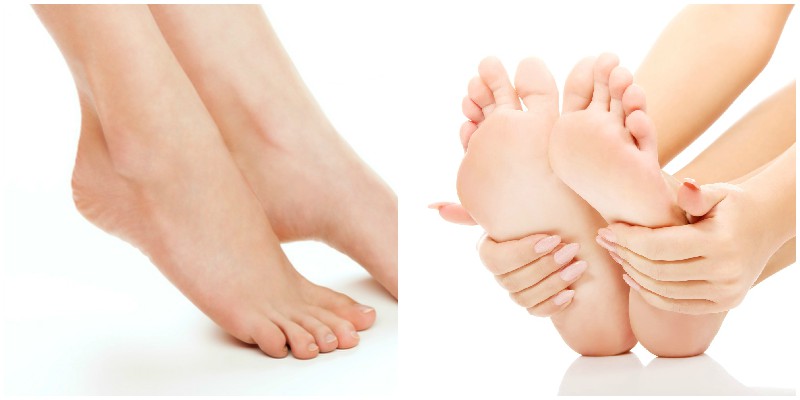 "The human foot is a masterpiece of Engineering and a work of Art."
I agree with Da Vinci's words on a human foot. The human foot has a mysterious curve and it would make people wonder about God's creation. It is best to take care of your foot because humans use it the most. Without foot, you could never imagine your day to day life. Make sure that your foot remains healthy. Wear sandals and shoes that fit your size and do not use wear shoes too rigidly. It is preferable if the shoes are perfect and good for your feet.
So, When you stand often in the water it paves the way for cracked foot. It is one of the common issues that Indian women go through. Or else due to Obesity or vitamin deficiency leads to cracked heels. It would cause severe pain on the foot when you walk. Some might never take this as momentous one and might never take a step to treat their foot. From now, start to take care of your feet and ensure that you have healthy and clean feet. After all, the human foot is a Masterpiece.
Start checking your feet daily!
Feel good and comfortable while walking.
Avert your feet away from cracks.
Walk confidently!
Vaseline pure skin jelly is used to cure the cracked feet and it makes the feet soft. Apply this jelly before bed and wait for the results. Regular practice provides a good result. It heals the cracked heels and would shape nice-looking foot. As the name itself, the jelly provides good skin. Bathing in hot water would allow you to possess crack-free heels. So, it is preferable to use Vaseline jelly that would prevent cracks and deal with the cracked heels.
To take care of your foot:
Wash your foot daily before bed.
Perpetuate healthy feet
Rinse your feet with warm water.
Use turmeric powder for feet
Applying coconut oil is highly essential.
By doing so, you can avoid stinky feet and get healthy feet. So, taking care of your is an essential thing for every human being. Your foot would breathe too and so maintain hygienic circumstances.