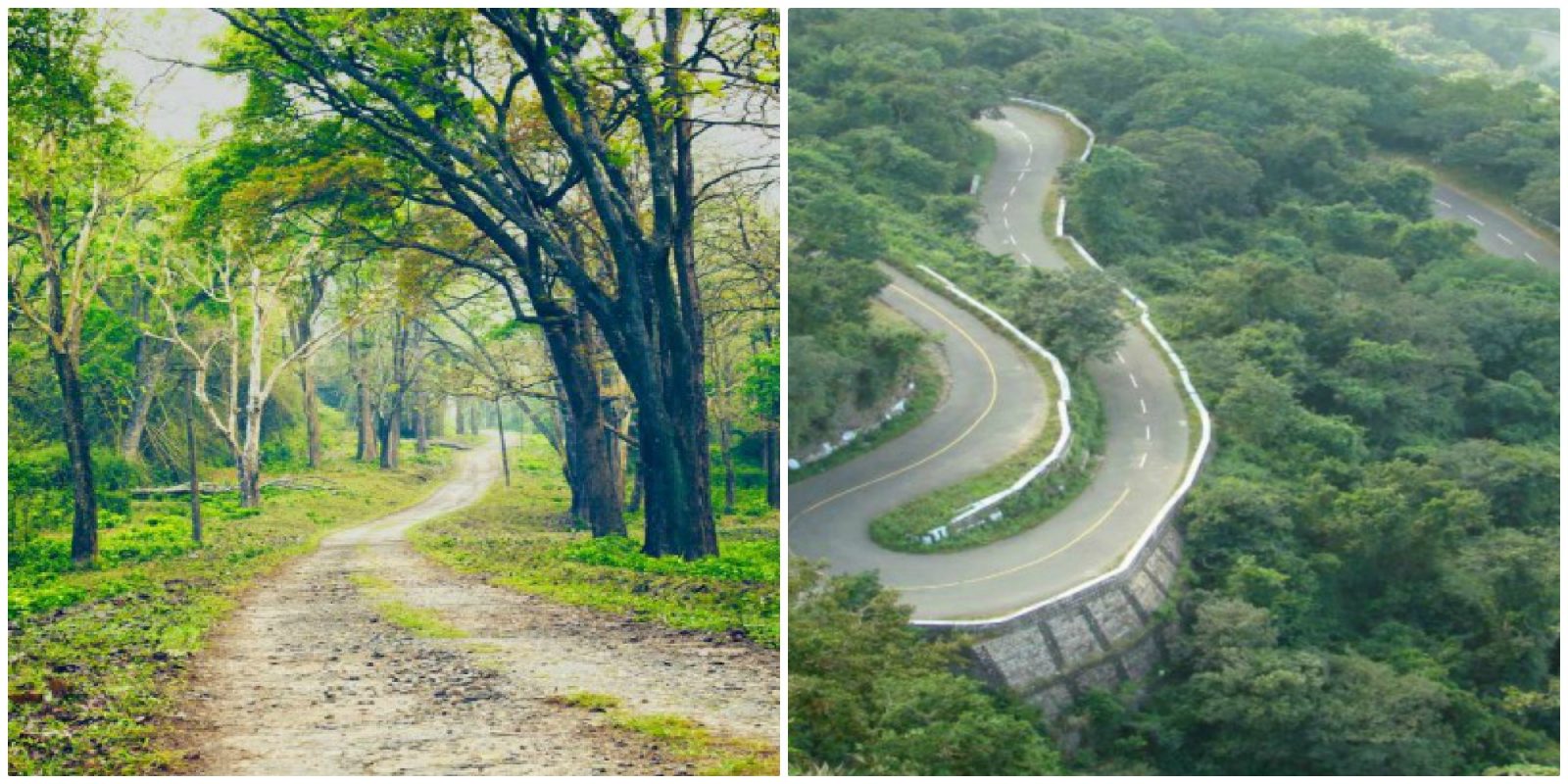 If God grants me a boon, then I would choose to travel back to those delightful three days trip to Valparai in May 2012. As my soul craves for traveling every time, I would like to hunt places filled with greenery and it is best to have a peaceful mind amidst the green nymphs. So, one such place is Valparai located in Coimbatore district. It has 40 hairpin bends from Azliyar to Valparai and at the 9th hairpin is the viewpoint of Azliyar Dam. It is the perfect place for people to get lost into a utopian world. It is filled with tea companies and forest area. Its history starts back in 1864, when Ramaswamy Mudaliyar started a coffee plantation.
In 2012, I was right there living in a place of dream. I saw a swing amidst the green grasses and trees, it seemed to be as calm as the place itself. Later, it was around 6 in the evening and my cousin who is living over there, started closing all the doors and windows of the house. It was due to the animals around the place which would come near the houses because of light and lamps. But I was really excited to hear this and wanted to see a bear. I have treasured all those three days of experience.
I would like to mention a particular place to visit at Valparai, Balaji Temple located in Peria Karamalai Tea Estate. It is known for its cleanliness and there is a Children's park right behind the temple. The breeze at that place is as fresh as the flowers bloom there. It is often visited places by many tourists.
Monkey falls is yet another place to visit. As the place is covered by evergreen forest, it is known for Leopards, Bengal Tigers, Spotted Deers, Lion-tailed Macaques, Elephants, and Giant Squirrels. One particular that I noted at this place is that all shops will be closed at 6 pm in the evening and the native people will remain inside their houses after 6 pm. It is not safe for the people to roam outside at night because of the animals over there.
Yet it is the best place to visit in South India and experience the calmness. The cool breeze and the greenery will invite on the way to Valparai. It evokes the spirit of the people and makes them feel flamboyant. So, I will have a feast to my eyes and to my soul again.