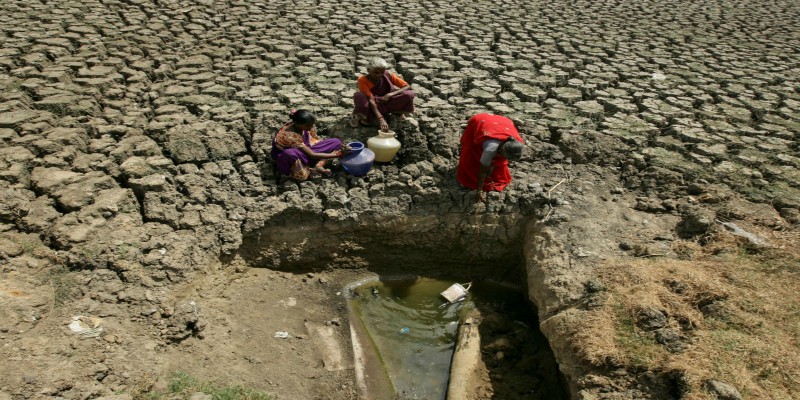 The Madras High Court has asked the Tamil Nadu government provide the course of action taken to ensure water availability in the state capital. The court also questioned the Tamil Nadu government on the status of desalination plants that were constructed along the East Coast Road.
Water supplying reservoirs in Chennai has completely gone dry. Due to this scarcity issue, many companies have informed their employees to Work from home, as they are in a pitiable situation of water shortage. Residents are completely dependent on private water tankers.
Hospitals and hotels are hit hard by the water crisis. Few restaurants have decided to stop serving food during the afternoon due to scarcity and they have put up boards seeking customers' cooperation for water conservation and have conveyed their inability to offer food for lunch. Few of them have informed that they could not pass on the cost burden to the consumers as that would impact their footfall.
Most hotels have switched over to banana leaves from stainless steel plates. They are also planning to offer finger bowls to wash hands instead of buckets to save as much water. The usage of showers has been stopped and replaced with buckets and mugs. Water expenses have shot up by 25% as private tankers do limited supply across the city.
Tips to save water:
Do not keep your water tap running while brushing or shaving
Stop using showers. Opt for the usage of a bucket.
Arrest those leaky taps immediately to save whatever is in stock
Place a bucket at the outlet of Air conditioner pipes. This water can be used for washing clothes and watering plants (Avoid using it on plants that give us veggies and fruits)
Reduce the usage or completely avoid usage of washing machine and opt to wash your clothes manually. If you have to use, wait for a full load and wash in one go
Use a watering can in the garden instead of a sprinkler or a hosepipe. Use cocopeat on your plant pots as they have a high water holding capacity (Excellent wettability)
Use a bowl in the sink when washing fruits and vegetables. You can then reuse the water to water your plants.