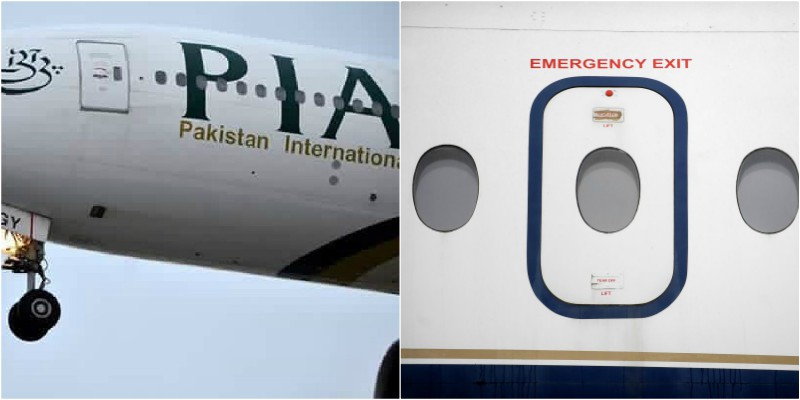 PIA – Pakistan International Airlines flight accidentally opened the emergency exit door on Friday night while looking out for the bathroom. This caused several hours of delay.  The plane was on the runway waiting to embark when the incident took place. In spite of the seat belt signs, passengers got up from her seat. She opened the exit mistaking for bathroom. As she opened the evacuation slide deployed from under the door.
"The PIA flight, PK 702, from Manchester to Islamabad, was delayed by seven hours," said a PIA spokesperson to Gulf News. "The departure was delayed on Friday night when a passenger erroneously opened the emergency exit causing the emergency chute to activate."  "As per standard operating procedure, the PIA had to offload nearly 40 passengers and their luggage," the spokesperson clarified.
The flight was many hours late and Thirty-eight passengers were pushed to another with the slide gone. The plane's evacuation capacity was lowered.