World Emoji day 17th July 2019
World Emoji day 17th July 2019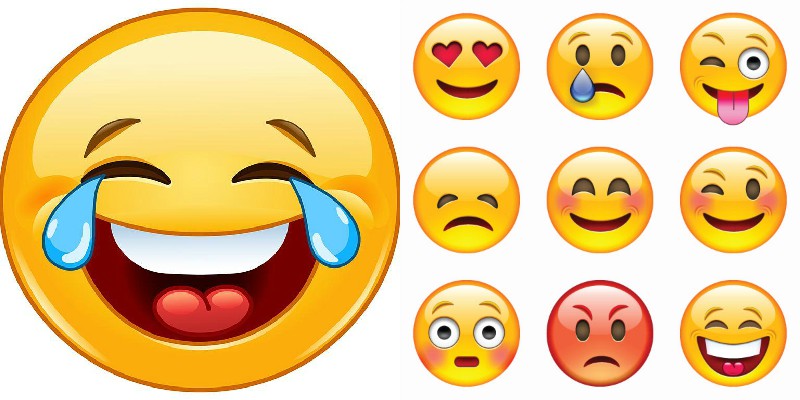 World Emoji Day is celebrated on 17 July, today. It is a global celebration and it is celebrated with many events on emojis and product releases. It is celebrated since 2014. iOS and Android have already planned to launch a new set of emojis this year.
Basically, emojis are smileys and ideograms used in electronic messages and web pages. These exist in a range of genres starting from facial expressions, places, animals, plants and weather types. While the actual meaning is Pictograph, the word emoji comes from Japanese which means 'e' for a picture and 'Moji' for a character and its similarity to the word emotion in English is wholly coincidental.
It originated in 1997 from the Japanese phones and started to gain popularity from the year 2010 when these were added to many other operating systems. The most primitive known mobile phone in Japan to include a set of emoji was released by J-Phone on November 1, 1997.
From the year 2010, few emoji characters have been incorporated into Unicode, a standard system for indexing characters, which has allowed them to be used outside Japan and standardization across different operating systems was done.
Close to hundreds of emoji characters were encoded in the Unicode Standard in version 6.0 released in October 2010. And in Unicode 7.0, approximately 250 emojis were added, mostly from the Webdings and Wingdings fonts.
During the years 2012 and 2013, the emoji craze caught on so swiftly that it was added as a word by Oxford Dictionaries in August 2013, along with several other strange new words. People always love to use the 'Face with Tears of Joy' emoji to express their laughter. The red heart and the pink heart emojis too are famous equally.
During the mid of 2018, there were more than 2,800 emoji in the Unicode Standard. Emoji 12.0 is the new emoji list for the year 2019. Approved on February 5, 2019, with 230 new emojis, these are rolling out to major platforms throughout the year of 2019.
According to emoji tracker, the most used emojis of 2019 used on Twitter is the "Face with tears of joy",  followed by "smirking face" and "flushed face".