5 Most Weird SEX FESTIVALS And Strange Celebrations Across The World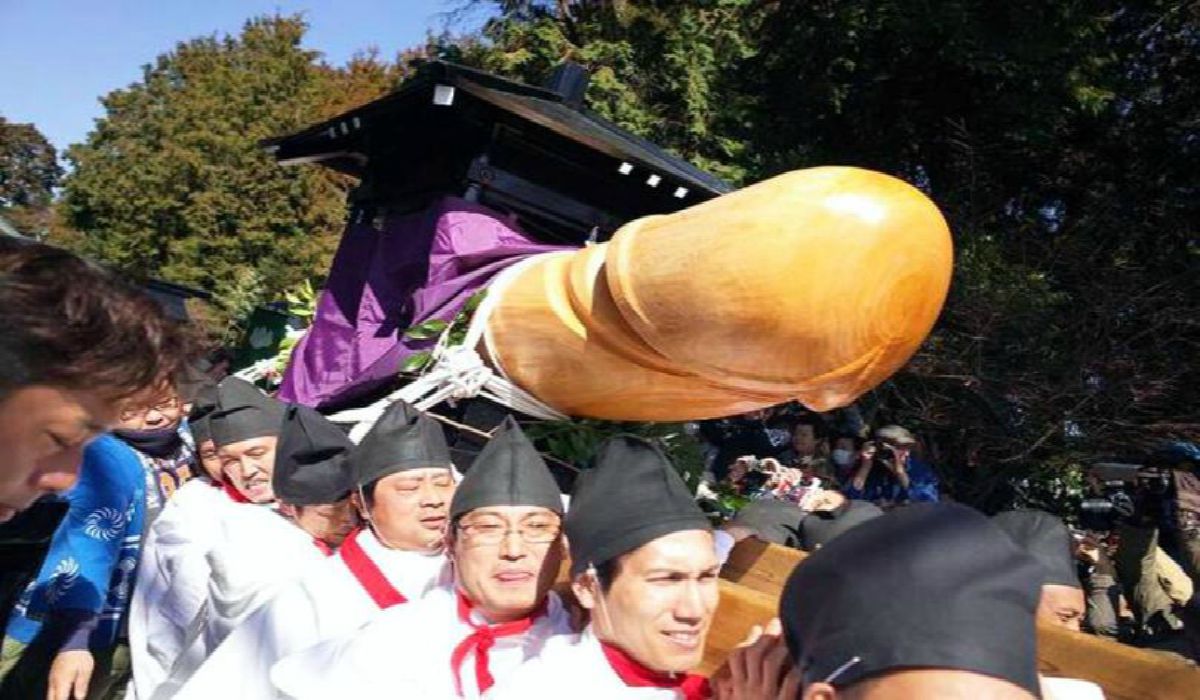 WORLD'S MOST UNUSUAL SEX FESTIVALS!
The practice of weird sex festivals which might infuse kinky experiences!
Check out the strangely different sex festivals around the world!
Probably, we might have happened to hear about weird festivals and celebrations around the world. Though several festivals have been associated with ghastly ambiance, there are certain festivals which associate with kinky ambiance. What's even strange is that the festivals related to the kinkiest sexual experience! For instance, Indonesia celebrates the Pon Festival which comes with the weird ritual of couples indulging in sex near a shrine with a stranger irrespective of their marital status. How queer is that to celebrate the sex festival with a stranger! The celebration of sex festivals not only practiced in Indonesia but there are several other sex-related festivals celebrated by different countries all over the world.
FINLAND'S KUTEMAMAJRVI SEX FESTIVAL: The sex festival which is associated with the performance of strip shows by pornstars. Also, scholarly people provide lectures on sex and sexuality in the same place. The festival takes place at a hamlet called Kangasniemi in Finland which has been inhabited only with 5000 people. Finland has thus been celebrating the sex festival yearly along with the lectures.
CALIFORNIA'S FOLSOM STREET FAIR: One of the topmost sex festivals which would offer the best kinkiest experience ever. Started in 1984, the Folsom street fair has gained more popularity amongst all the other sex festivals in the world. The festival has no particular rituals to follow and people who come to attend the street fair are free to do whatever they want and wear whatever they wish to. Since there are no rules to follow, the Folsom street fair gets high on the celebration.
DENMARK'S KINKY COPENHAGEN: This is one of the sex festivals where your kinky sexual fantasies come into life. Here is where you could turn your sexual imagination into real-life sexual fetishes. Specifically, if you are engrossed into body piercings, whips, and chains. Meanwhile, the brothel is legal at this place and so it is even best as well as perfect for the bachelor's party when you are ready to spend money on it. While all the other countries are having their way of sexual fun and celebration, Denmark has its own odd way by allowing brothel, a legal one in practice.
AUSTRALIA'S FESTIVAL OF REALLY GOOD SEX: Do you wanna indulge in "really good sex"? If yes! Australia has been celebrating the Festival of Really Good Sex. You could learn about the lessons of sex in every specific way by providing workshops called "Hold Me Tight" in which you would learn about different techniques of hugging. So, you could any way fly to Australia to participate in the Festival of Really Good Sex.
SEATTLE'S EROTIC ART FESTIVAL: Get into the stimulating erotic feel by looking but not by touching. The fun festivity goes for three days with spicy readings, raunchy burlesque, and horny short films as well as with the hiking dance party.