6 Most Promising Ways Pomegranate Can Enhance Your Skin and Hair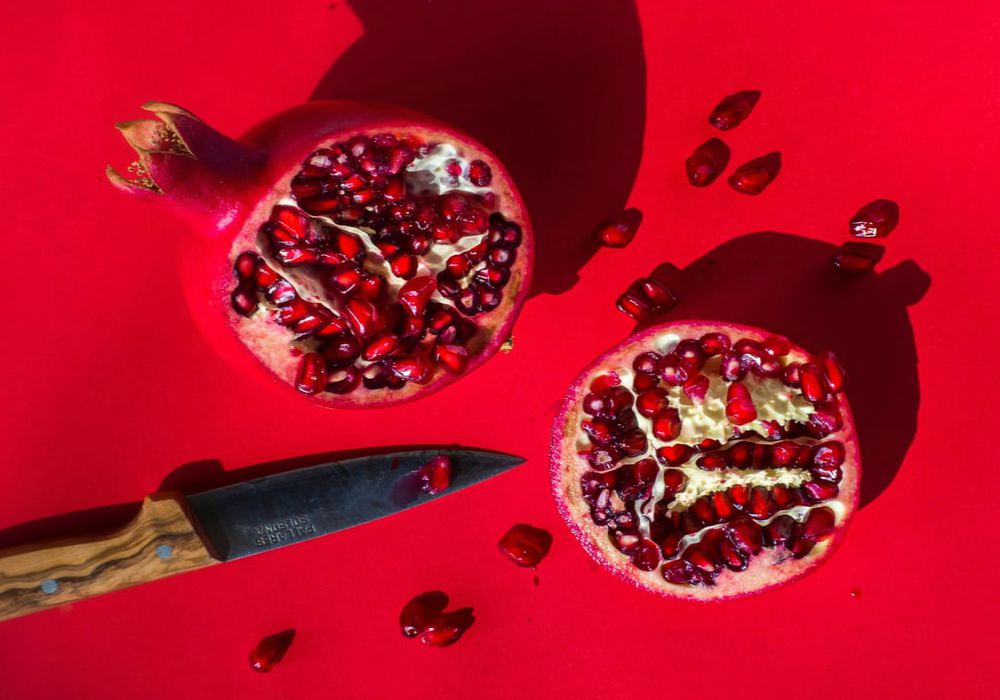 While pomegranates are known for their unbelievable health benefits, it could do wonders for your skin and hair. This reddish fruit has packed with numerous benefits as well. Naturally, fruits could do more for your skin, and so they are recommended to consume every day. Never forget that what you have would reflect on your face. And pomegranates are no exceptional ones. So, let's check out the beauty benefits of this bloody fruit.
PREVENTS SUNBURN: UV rays from the sunlight would of course damage your skin. But you could use pomegranate to protect your skin from sunburn. The fruit consists of antioxidants which fight against skin cancer. So, it could be helpful in reducing the effect of sunburns and eases your skin as well.
ACTS AS AN ANTI-AGING AGENT: Pomegranate could be helpful in revitalizing the skin both internally and externally. This is because the oil from the seeds of the fruit reinforces the epidermis or the outer layer of your skin and in turn, be helpful in reducing wrinkles. Also, the fruit contains anti-aging properties that work in slowing down the aging process. How about drinking a glass of pomegranate juice every day?
PROFFERS HEALTHY SKIN: The skin's most basic component is collagen which would make your skin soft and firm. So, now you have to promote collagen in your skin. It is possible with the help of pomegranates as it has essential compounds that curb enzymes from breaking down collagen. This wonderful fruit is also helpful in the production of fibroblasts which are the cells that are known for the production of elastin and collagen. Also, it keeps your skin soft and supple. So, have pomegranates in any form every day.
TREATS SKIN INFLAMMATION: Skin inflammation is one of the common issues faced by people. You could overcome it with the help of the wonderful fruit. As it contains anti-inflammatory properties and polyphenols along with other necessary compounds, pomegranates could be used as an ointment to heal small cuts or skin issues without any scar. You could either consume pomegranates or apply the extract over the affected area to heal the skin inflammation.
ENHANCES HAIR GROWTH: The presence of punicic acid in the seeds of pomegranates is known for its ability to strengthen hair follicles, thereby promoting circulation and enhancing blood flow to the scalp. It could also be used as a hair massage oil to treat frizziness and conditioning the mane.
WHITENS THE TEETH: You could smile confidentially with the help of pomegranates as they are rich in anti-bacterial and anti-fungal properties. These essential properties would prevent the development of plaque in the mouth, and combat infections and inflammation in the mouth. All you have to do is to take a few dried peels of pomegranate and make them into powder. Take half a teaspoon of the powder and add a bit of salt and then mix it well. Now, apply it all over your teeth and gums, and allow it to settle for five minutes. Later, wash it off and gargle with a glass of lukewarm water along with a few drops of pomegranate extract. By doing so, you could get rid of swollen gums and own white teeth forever.