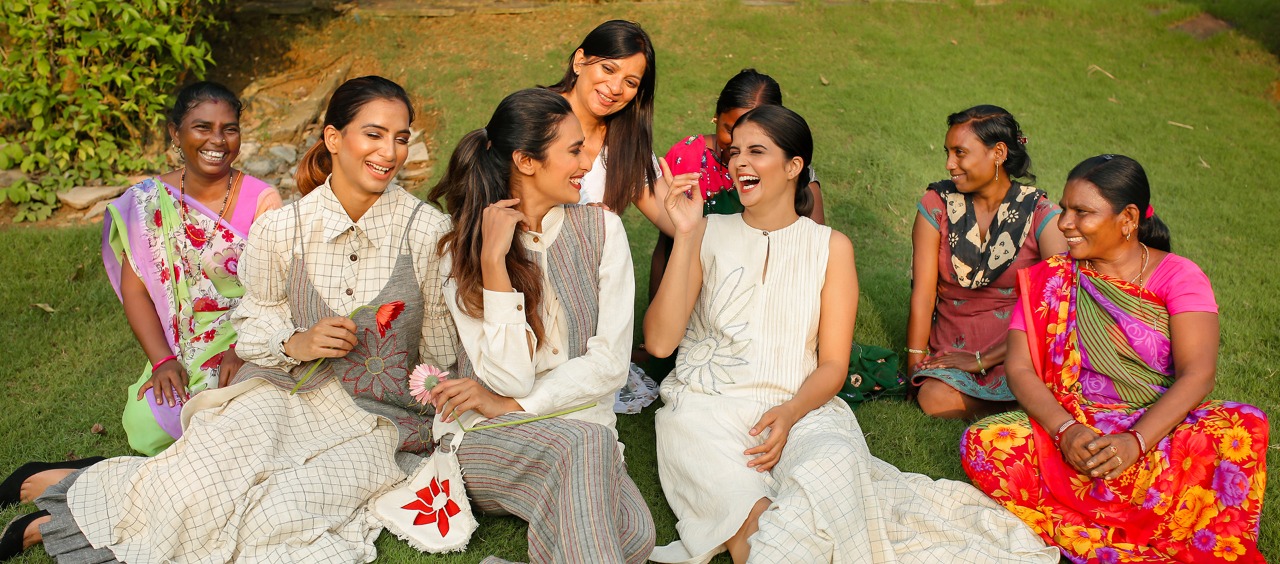 1) What does Sparsh as a brand represent?
The brand represents power and poise. It's a brand of strong variance with lots of color, finesse and sophistication. Sparsh as a brand masters in gorgeous women's wear, both in traditional and contemporary, allowing the graceful women of yester years and millennials of today to pick as per their requited taste from the vast range of panache.
2) How has your journey as a fashion designer been so far? What all difficulties you faced as a women designer hailing from a non fashion city?
The journey has been overwhelming, giving me the grounds to fall and wings to fly. I became the designer i'm today with lots of hard work, creative brainstorming, poise, strength and support of my loving staff and family. Let's not nepotise the industry, every field which is unknown is as scary and unpredictable as the fashion industry. Having known your talents and wits, combined with one's hard work makes your goal achievable.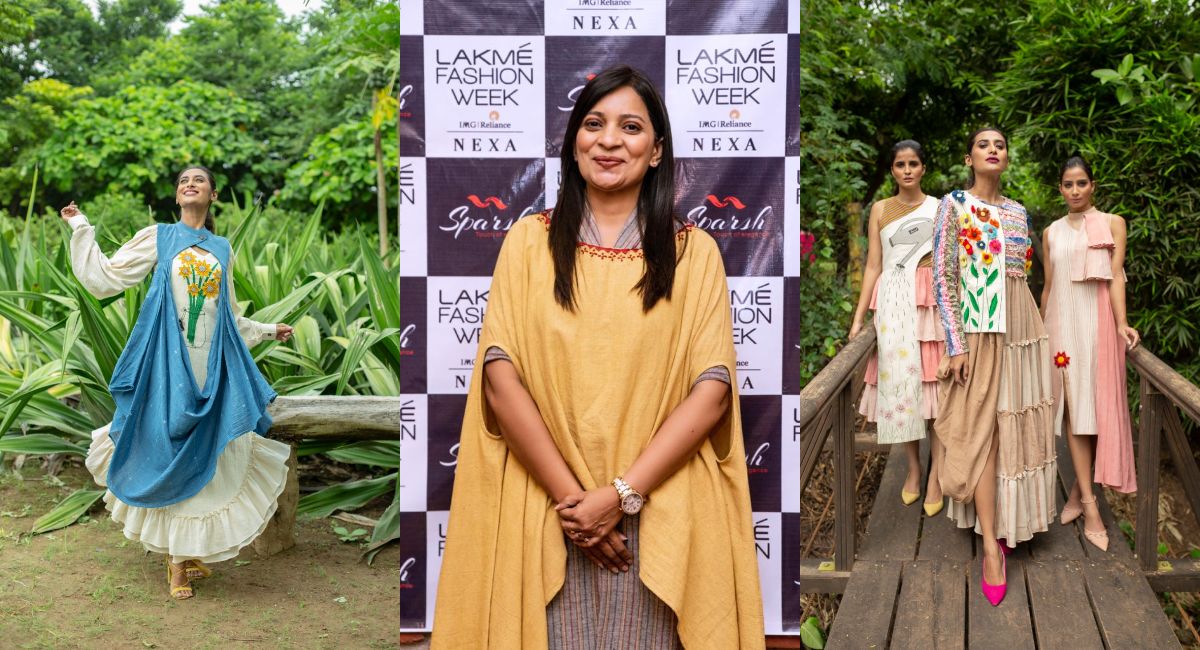 3) Please tell us about your latest range and it's inspiration?
Seema Kalavadia founder of Sparsh told us  that the latest range is inspired by the essence and roots of our country. During pandemic, the brand was highly motivated by #VocalForLocal and thus it indulged in getting and promoting local artisans. The brand is derived by the finesse of local karigari, supporting our people and specially women in such harsh times. The latest collection is the replica of immense talent amidst the roots of our country and modern technique. The brand strongly believes and promotes, Make in India.
4) Has the brand been part of any fashion week or forum? If yes then how has the experience been? Do you think it gives small brand like yours enough exposure?
The brand has consistently been part of Lakme Fashion Week and New York Fashion Week along with seasoned weeks such as Jaipur Couture Week. The day I stepped my foot in and as a showcasing designer for Sparsh in New York Fashion Week, I omitted being a small designer as a flaw. It definitely is hard but as I said if you believe in yourself and your creation there's nothing which can stop your magic from spreading!
5) Lastly, how well did the brand survive the pandemic in 2020 and did the year give you time to flow your creative juices for the brand?
The year was fairly rough for Sparsh as for the whole industry. Me and my team have always been tough to beat in the market, keeping our spirits high and zest higher! Still I would say the pandemic was not at all what we imagined for 2020 but it gave us a lot of time to learn, cope and push. We instigated new creative ideas, techniques and marketing strategy.