Accepting The New World Order, Arjun Kapoor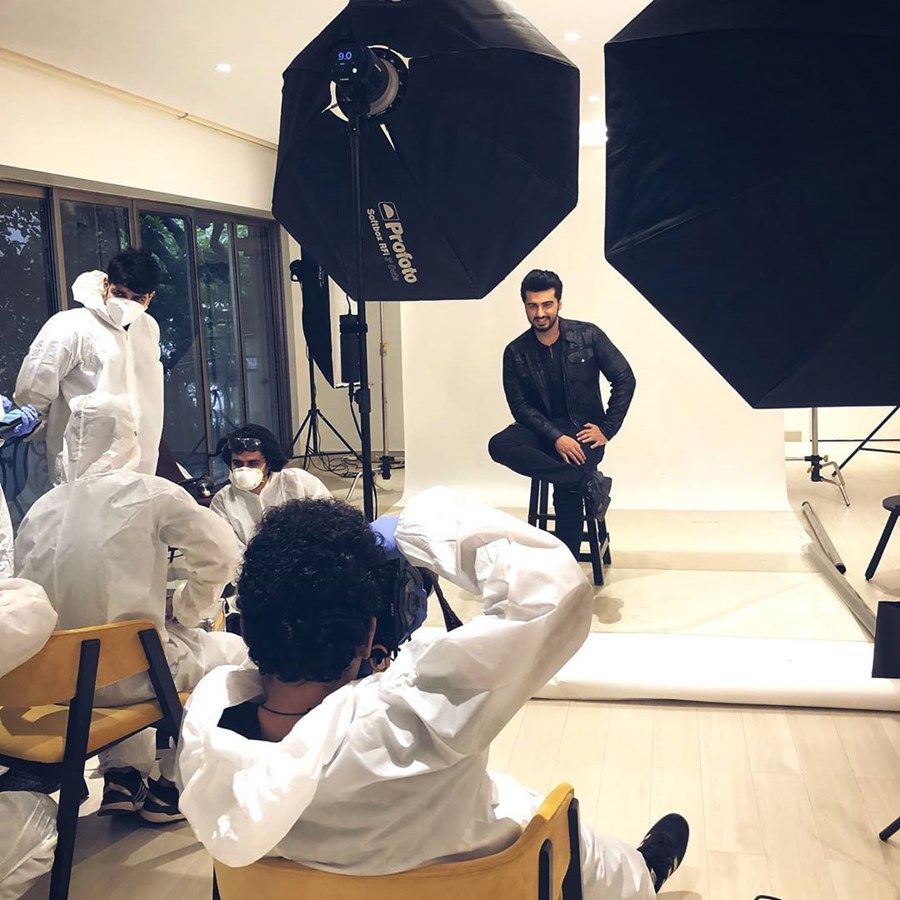 The world is slowly crawling to its feet, with mask and social distancing being the new normal, actor Arjun Kapoor is back to work after 4 long months break and accepts the new world order.
Arjun Kapoor shared a picture on Instagram in which he is seen resuming work after four months due to the COVID pandemic. In the picture, he is seen posing for a photoshoot while the shooting staff is wearing protective cover-all, with gloves and masks as they take the necessary precautions amid the shot.
The actor is one of the celebs to be back on the sets and he is advocating for work to resume. Along with the picture, Arjun wrote, "Everyone of us will have to adjust to the new normal and slowly start resetting our lives. My work life restarted and I shot for the first time after 4 months…Sab Badal Chuka Hai. New World Order 'Accepted"
Arjun's co-star for an upcoming untitled flick Rakul Preet Singh chimed into the comments section writing, "Chalo let's complete our film now"
Arjun Kapoor and Rakul Preet Singh are coming together for the first time for their upcoming untitled film which was announced before lockdown. They were reportedly just one schedule away from calling it a wrap.
Kaashive Nair directorial will center on the topic of showing the impact of cross-border love stories on the families of the lovers as well.