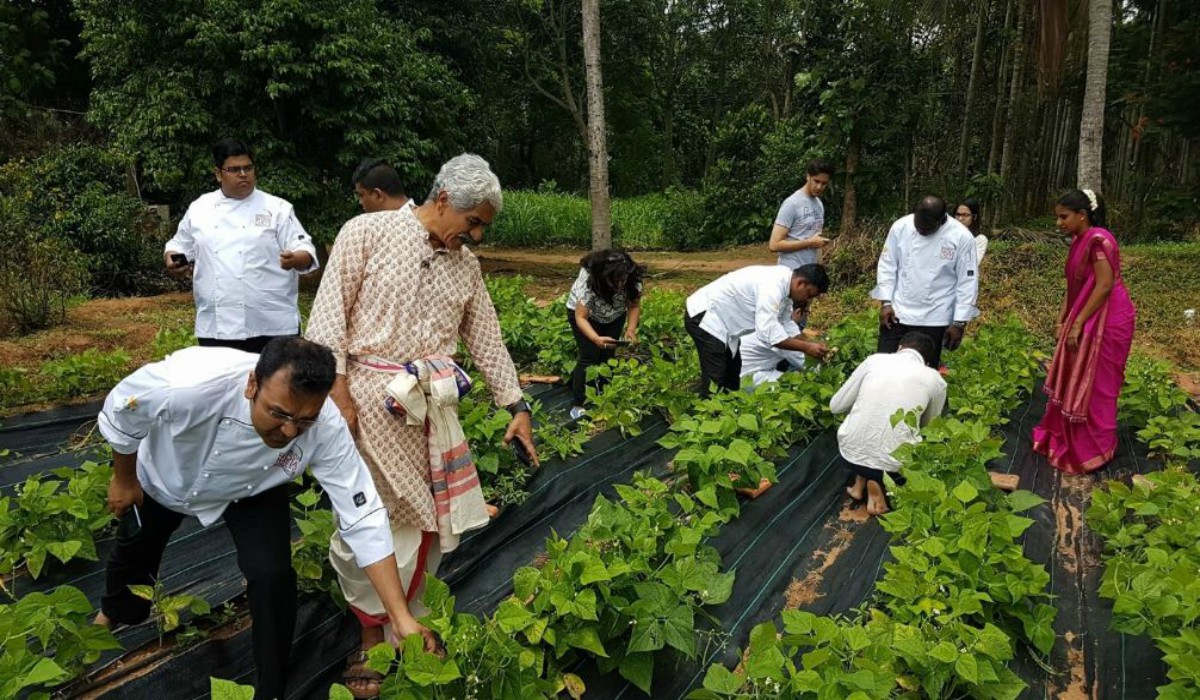 Meet two Bangalore-residents who've cracked the code for good living
HistoryTV18's most successful and longest-running series, 'OMG! Yeh Mera India' is now premiering its sixth season, with new episodes airing every Monday& Tuesday at 8 PM. Like the first five seasons, this one too presents inspirational stories of Indians who have made a real impact. It celebrates India by showcasing its curiosities, talent, amazing facts, and modern-day wonders, in all their diversity. In the next episode of the series, viewers will get to watch two fascinating stories from the city of Bangalore.
As a modern chronicler of trends capturing the attention of people around the world, HistoryTV18 features the Bharat Beard Club, formed in Bangalore by Vishal Singh in 2016. The club has been organizing various Beard and Moustache Championships since 2017. The main aim Vishal had when he started the club was to do something that helps to break away from the negative stereotypes that a bearded man generates in people. So, despite its macho cred, the BBC or Bharat Beard Club has compassion, kindness, and gentleness as its core values. Today, the club has over 15,000 followers on Facebook, and its popularity is growing as fast as the beards of its members.
Finding a common interest has always helped people to negotiate individual differences, and this experience has been no different. In something so apparently to do with mere physical appearance, the Bharat Beard Club has, in fact, helped people make a deep connection with each other. The spirit of companionship and camaraderie that the club precipitates helps its members in not just taking an interest in looking and feeling good, but also helps to unite men from different backgrounds.
The second story from Bangalore featured in the next episode of 'OMG! Yeh Mera India', Season 6, features a new farming technology called Aquaponics. The word 'aquaponics' refers to a combination of conventional aquaculture with hydroponics; or the rearing of fish and shell-fish in large tanks, with growing crops in micro-nutrient-rich water. Aquaponics takes advantage of the symbiotic environment created using the two techniques together. The ammonia-rich waste-products generated by the fish are released into the water. The plants growing in this water absorb the ammonia, thus, purifying the water. Not only does this process help in preventing water wastage, but it also ensures that plants grow well with ample nutrients and minerals.
Madhavi Farms, set up by Bangalore-resident K Vijayakumar, is India's first and largest Aquaponics farm. Spread over 60,000 sq. feet, the farm produces 250 tonnes of over 50 varieties of herbs, fruits, and vegetables each year. With the inevitable dangers of climate change, population explosion, groundwater fast running out, and the erosion of agricultural land due to urban development, Aquaponics is a great solution. It uses 90% less water than conventional farming and requires very little soil. The quantity, quality, and nutritional value of plants produced through Aquaponics are also better than through traditional agriculture.
Watch the half-hour episode, airing on 27th and 28th January, 8 PM, to meet the people behind these two fascinating stories from Bangalore, along with other intriguing curiosities from across the country. Watch all this and more on 'OMG! Yeh Mera India', Monday and Tuesday nights at 8, only on HistoryTV18.