Fuller's earth, also called Multani mitti, is a type of cosmetic clay. It is well-known for being used in cosmetic and skincare products. It has the ability to absorb dirt, oil, and impurities from the skin and provides a healthy glow. Multani mitti is primarily used as face packs to lessen greasiness. It can be mixed with water, milk, coconut milk, lemon juice, aloe vera gel, curd, or rose water to form a thick face pack. Multani mitti acts as a great natural cleanser as well as an exfoliator. This naturally occurring kind of clay also has various other purposes for skin and hair. Let's have a look at them.
Cleansing and Exfoliation
Mineral-rich fuller's earth or Multani mitti has been used for a variety of purposes since ancient times. It acts as a mild cleanser as well as an exfoliator. It purifies the skin by pulling the dirt, and oil out of it. All skin types benefit from this clay's ability to regulate oil production. It can be used as a scrub to exfoliate dead skin cells, whiteheads, and blackheads, and whiteheads. Also, the particles of Multani mitti stick to bacteria and other microbes on the skin and pulls them out.
Finally, it leaves skin with a glowing and natural appearance.
You may also like: 5 Benefits of Using Ubtan: An Ayurvedic Cosmetic 
Brightening Effect
As mentioned earlier, Multani mitti has a slight antimicrobial effect. Due to its cleansing, exfoliating and antimicrobial nature, it leaves the skin radiant and bright. Multani mitti is often mixed with other skin-lightening ingredients like curd and lemon juice to get a brightening effect. It helps to lighten dark spots and blemishes by slightly whitening the skin. Also, it evens the skin tone. However, further research is needed to establish these properties of Multani mitti.
Toning Effect
Multani mitti also aids in skin toning. It enhanced nutrition and moisture retention and also enhances blood circulation. As a result, loose skin, wrinkles, and other age-related symptoms are also delayed. Age-related skin issues cannot be completely eliminated. Using natural remedies like Multani mitti face packs can only slow down the cause. Multani mitti may accomplish this task by making the skin more robust and elastic.
Works on Acne and Pimples
Multani mitti may work well as a home cure for pimples, acne, and acne scars. This clay can be applied to the skin on a regular basis to keep it clean and healthy. Multani mitti has absorbent qualities that help to remove extra oil from the skin and thus prevent acne. It also aids in clearing the skin of dirt and grime. Multani mitti can be applied topically to the skin to help cure acne because of its antibacterial and astringent qualities. It is often mixed with water or rose water and is used as a spot treatment. This mixture dries out pimples and lessens their redness.
Fights Sun Damage
Multani mitti is an effective remedy for skin that is irritated by hot weather and sunburns. It is rich in Magnesium chloride and thus has cooling properties. It takes only a little time for its cooling action to take place. Multani mitti acts as an excellent spot treatment due to its ability to absorb oil. It is also beneficial for rashes and suntan.
How To Make Multani Mitti DIY?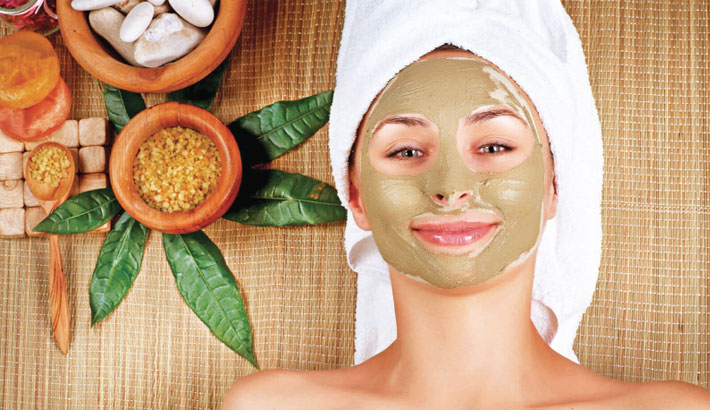 Multani mitti works well as a face pack and can be blended with other substances to accommodate various skin types. As mentioned earlier, it has several benefits for the skin. Though it is a natural remedy, it shouldn't be used on a daily basis for a long time. It has the ability to strip the oil out of the skin and can make the skin dry in a course of time. Thus it is often mixed with hydrating ingredients to get a glowy effect. Multani mitti is often mixed with wild turmeric or sandalwood powder. It can also be mixed with orange peel powder for a brightening effect. This powder mixture is then made into a paste using any of these ingredients:
● Milk/Coconut milk/Almond milk
● Aloe vera gel
● Water/Rose water
● Curd/Yoghurt
● Honey
● Lemon juice
The paste is made to rest on the skin for 15-20 minutes and then rinsed off with normal lukewarm water. Due to its wide skin benefits, Multani mitti body washes, soaps and face washes are also becoming popular in the cosmetic circle.
We will be delighted to have your thoughts and feedback. Please write to us at [email protected]
Follow Life and Trendz on Instagram: https://www.instagram.com/lifeandtrendz_com/
Facebook: https://www.facebook.com/lifeandtrendz
Twitter: https://twitter.com/LifeandTrendz