KL Rahul is one of the top batsmen on the squad, and he has shown us a number of his best current batting talents. This batsman has been instrumental in India's several wins.
He is considered one of the most fashionable cricketers and has the best understanding of a similar situation. KL Rahul has provided us with the finest clothing that we require; even in his astoundingly enormous hoodies, he can display his quality and wonderful charm. He's been impressing us by wearing some of his latest fashions, and they consistently bring out the best in him. Now, in this post, we'll look at some of our favourite K L Rahul attires that you could take inspiration from.
Best of K L Rahul's outfits to add to your wardrobe:
Bomber jacket with simple jeans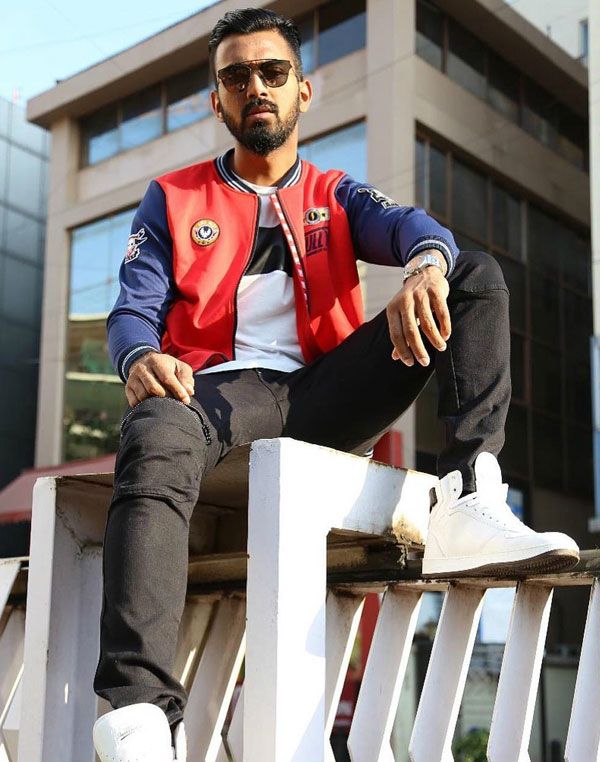 Nothing beats a bomber jacket paired with simple jeans for a look that is both fashionable and cool. KL Rahul's round-neck coat, white shoes, and trendy eyeglasses will undoubtedly catch people's attention. You can experiment with different colour combinations based on your personal style. But you can't deny that the basic colours Rahul chose are the most appealing.
You may also like: Top 5 South Indian Fashion Influencers 
Grey & white striped robe
Just how many times have you seen an attire that both baffled and interested you? This grey and white striped tie-up outfit is an excellent example. The fashionable suit was worn by the great batsman with leather sandals, but it may also be worn with simple black loafers. You could certainly accentuate the look even further by adding a good wristwatch and posing with a cocktail in your hand for an Instagram shot.
Simple graphic T-shirt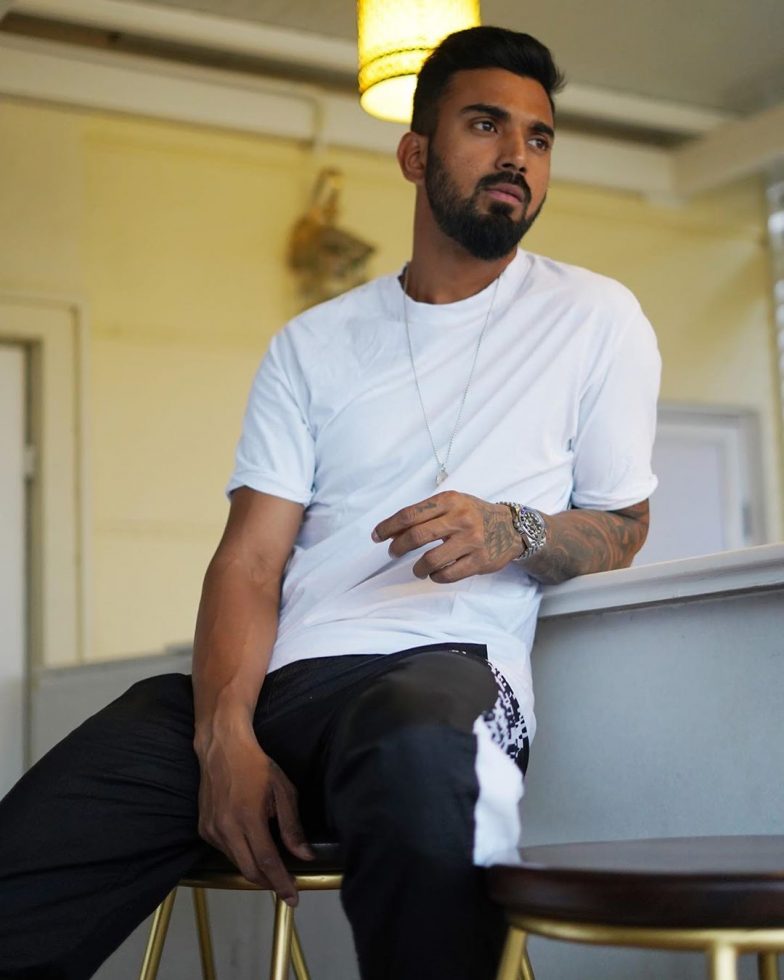 Nothing beats a plain white T-shirt with just a cool creative graphic on it. It's just what men wear whenever they don't want to choose a style for their day. Do you want to see how you'd look in a pair of plain tees? Don't worry, you'll look great in this casual ensemble. If you're still not convinced, take a look at KL Rahul. This is his most casual yet fashionable clothing, which you may use all the time. We don't need to tell you when you can wear it because you're probably doing a terrific job now.
Oversized shirts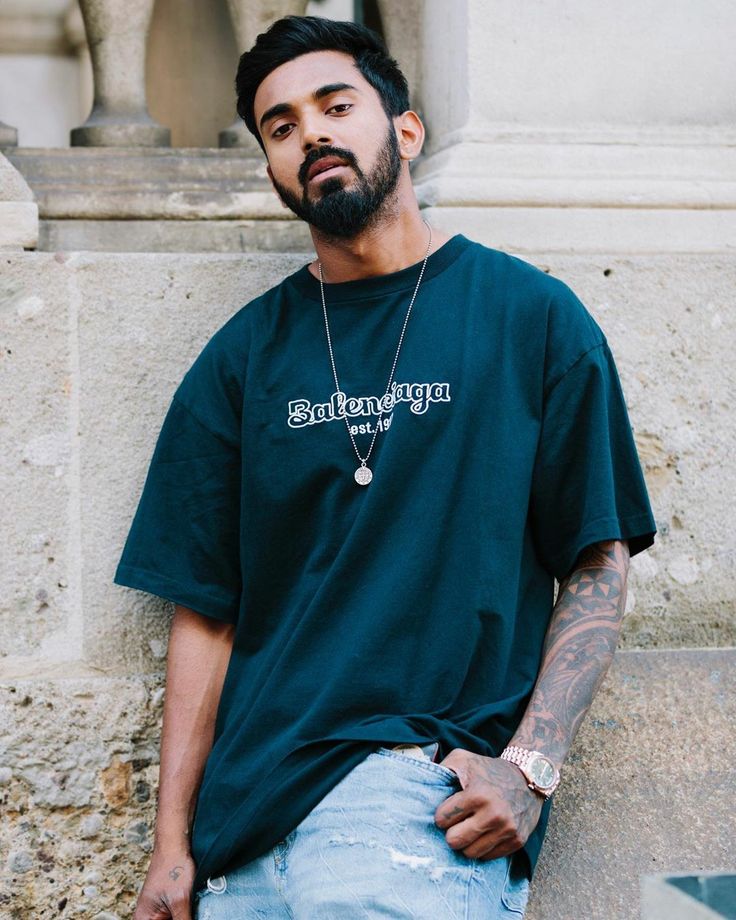 Oversized shirts have been one of the most brilliant designs in the fashion world. And guess who pulls that off quite perfectly than most people? Of course, K L Rahul. He, like many other male celebs, has been seen wearing big t-shirts and baggy slacks all the time. If you haven't already stocked up on big t-shirts to wear on casual days, you should start now.
Round-neck T-shirt with shorts
Rahul enjoys dressing in cool and cosy attire. He stunned the fashion world by wearing light grey trousers with a white round-neck T-shirt. If you don't want to spend a lot of time attempting to seem stylish, you should try this true streetwear style. Oh, and don't forget to wear your best sunglasses with this type of attire for a polished appearance.
Three-piece suit
Want a stylish look for a ceremony or event that will steal the show? This might be your go-to combination. A light-coloured three-piece suit with a blue shirt as well as a floral print necktie will always offer you an advantage over the competition. It may appear to be the most basic outfit combination, yet it does the job far better than you might expect. Make sure to properly groom yourself and complement this type of outfit with your top-notch shoes.
What are some of your favourite style statements made by K L Rahul? Let us know!
We will be delighted to have your thoughts and feedback. Please write to us at [email protected]
Follow Life and Trendz on Instagram: https://www.instagram.com/lifeandtrendz/
Facebook: https://www.facebook.com/lifeandtrendz
Twitter: https://twitter.com/LifeandTrendz