Tamil Nadu is a place that is supremely rich in heritage and culture. The state is also well known for celebrating its culture in grandeur. Pongal is one such notable traditional event. It is a typical harvest festival that is based on the Tamil solar calendar. The Tamil diaspora all around the world celebrates this four-days festival with delight. People usually thank God and decorate their houses during this festival. They also cook yummy foods and dress up in traditional attires to showcase their joy. In this article, we will glance at a few such attires.
Pongal Outfits For Men
In general, India hosts a wide range of fabrics, weaves, and garments. Thus the traditional outfits also vary with region. In Tamil Nadu, we can see people wearing traditional dhotis and shirts during festivals. This holds the same for Pongal as well. Here, let's look at some common Pongal outfits for men.
Veshti Sattai
Dhotis or Veshtis are one of the most popular attires for men in Tamil Nadu. A dhoti is typically a colored or white cotton cloth. This cloth is around four to six-foot-long and is tied around the waist. This traditional outfit is maintained in place by a unique wrapping technique. Nowadays people also use a belt or velcro veshtis
These traditional dhotis are usually paired with a shirt and angavastram. Angavastram is totally optional based on your comfort.
You may also like: Best Pongal Look to flaunt in 2023 to look Your Best 
Kurta-Pajamas
Of course, Kurta-Pajamas are not traditional Tamil attire. But some do prefer this costume for a dapper look. This outfit is ethnic as well as comfortable. When it comes to Kurta-Pajamas, there are so many classic and innovative options available in the market. This Pongal, choose one such eccentric outfit and stand out from the crowd. You can also add a jacket to elevate its style.
Dhoti Kurtas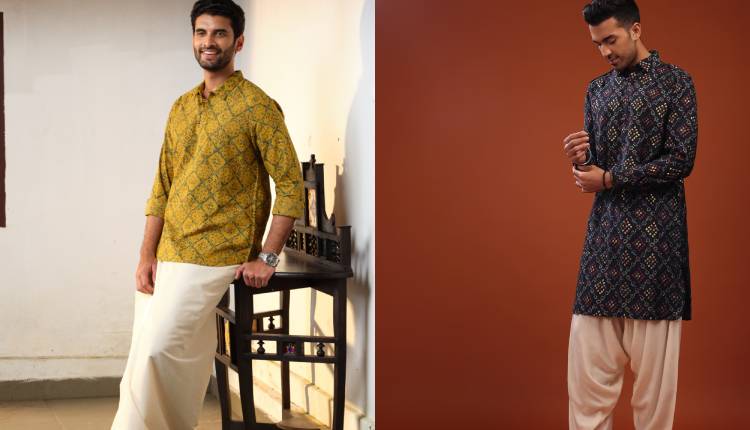 Another novel outfit is the kurta with dhoti. This festive wear is gaining its due attention among Indian men. This is again a North Indian tradition that is preferred down the South as well. Also, the dhotis that come in this set are slightly unique when compared to the traditional dhotis.
Smart Casuals
Apart from these, you can also go for outfits like pants and shirts. Though they sound casual and simple, they are the most preferred ones in the present times. Furthermore, shirts come in various designs and colors and they go well with dhotis, jeans as well as formal trousers. Thus a trendy shirt definitely tops as a Pongal outfit.
Here we have given some outfit ideas to look dapper this Pongal. Now all you have to do is make your Pongal purchase and celebrate this festival in style.
We will be delighted to have your thoughts and feedback. Please write to us at [email protected]
Follow Life and Trendz on Instagram: https://instagram.com/lifeandtrendz?igshid=Yzg5MTU1MDY=
Facebook: https://www.facebook.com/lifeandtrendz
Twitter: https://twitter.com/LifeandTrendz